Jane Austen's Timeless Novels: The Complete Guide to Her Literary Legacy
Ready to delve into a few Jane Austen novels? In this post, we'll review all of Jane Austen's books in order of publication date, including summaries of each, to give you a better idea of where to start!
(This post contains affiliate links. As an Amazon Associate, I earn from qualifying purchases. This post may also contain other affiliate links by which I earn commissions, at no extra cost to you.)
You've undoubtedly heard of the English novelist and her books countless times over the years – who hasn't?!?
Even though she lived centuries ago, the author has a massive presence in today's popular culture.
Jane Austen is one of the most widely read and studied authors of all time, after all.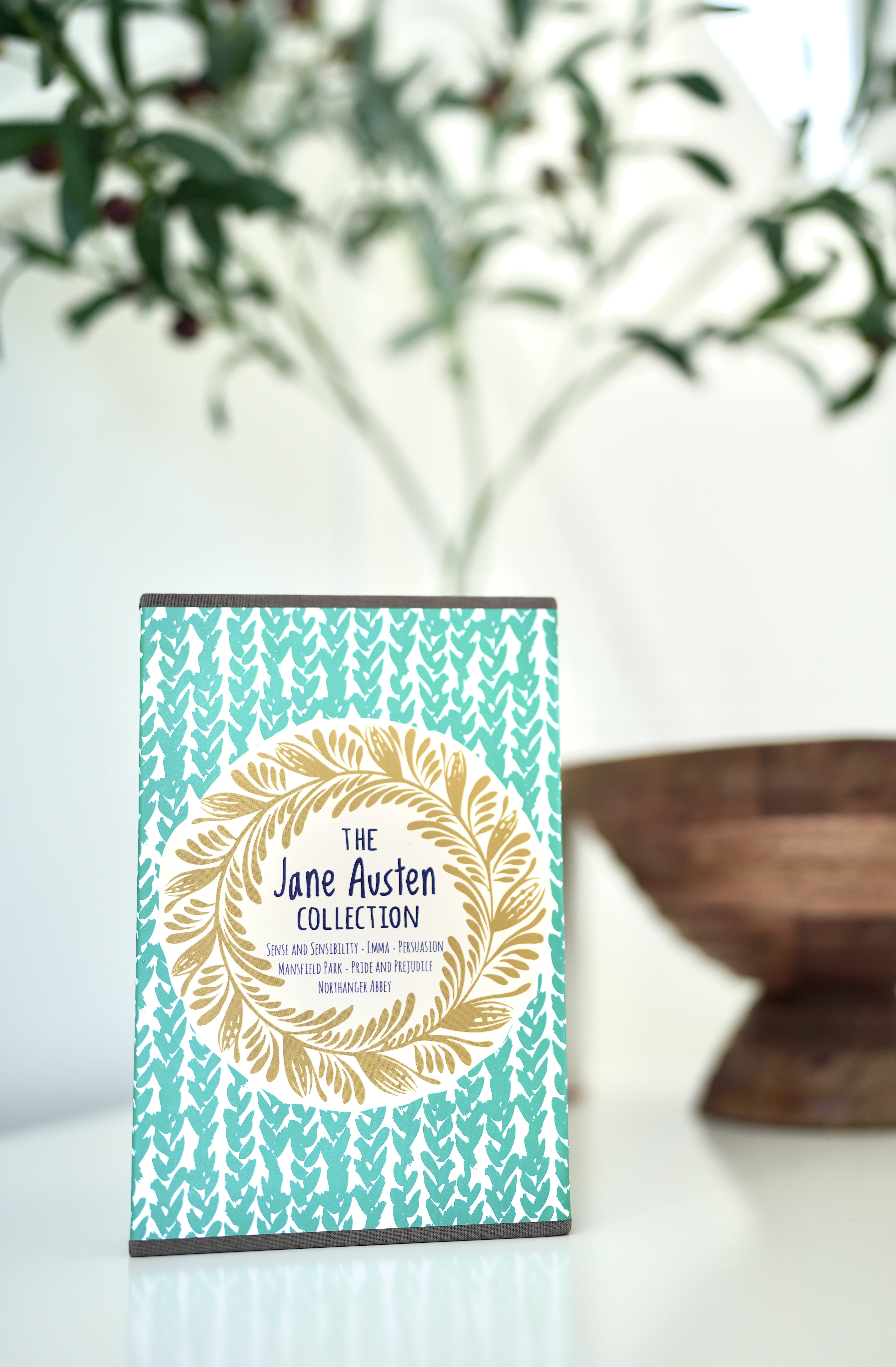 Her writing contribution was instrumental in defining what we know today as the novel of manners, and there's no arguing that she was a literary genius.
She's the original romance novelist; she wrote of love during the early 19th Century and in a way that still inspires romance novelists today.
Her books continue to sell, not surprisingly, and Austen's most famous novels have inspired countless film adaptations that are beloved by thousands (including me!).
(One of my favorite movies of all time is Sense & Sensibility, starring Kate Winslett and Emma Thompson – it's a must-watch).
Jane Austen's novels are widely studied and beloved by readers worldwide.
She was a prolific writer, but if you're new to her, you might be wondering where to start, understandably.
She published six books but left behind many unfinished novels before she died in 1817, some of which have been completed by other writers.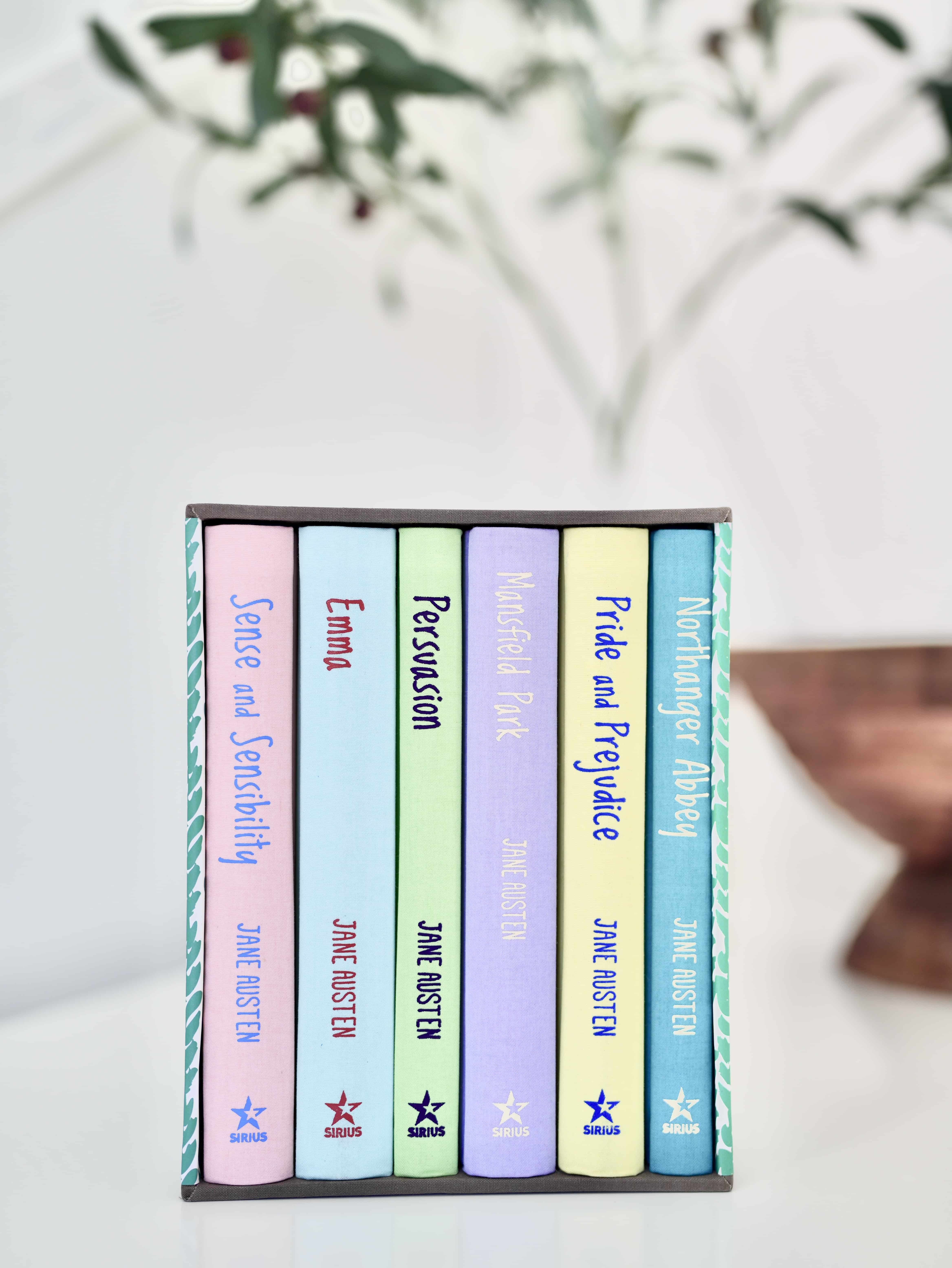 If you're short on time or want to get a head start on reading her greatest works, this list will help decide where to begin.
I'll cover her entire list of published books with a brief description of each. Let's get started!
Who is Jane Austen?
I'll give you a brief biographical account of Jane Austen's life because her upbringing greatly influenced her writing.
Austen was born in 1775 and was one of eight siblings.
She grew up in a lively home that encouraged education and a love for the arts.
Her father took charge of her education, and both parents supported her writing endeavors.
She was raised in the country, among the landed gentry (land-owning upper-class), taking inspiration from them for her novels.
She wrote of ordinary people living an ordinary life. Her characters depict what it was like in England during the early 19th Century.
Although she wrote beautifully of love and marriage, it is important to note that she herself was never married, although she was engaged more than once.

Jane Austen's writing is known for its social commentary and biting irony that reflect the society of her times.
Social status and economic security are always at the helm of her characters' lives, especially the women. It often dictates their actions, intentions, and outcomes.
This has earned Austen critical acclaim and a spot as one of the greatest writers of English literature.
A heartbreaking fact about Jane Austen's career as a writer is that she had to publish her novels anonymously, just as other female authors did, including George Elliot.
(In fact, it wasn't until decades later that women began to publish using their actual names).
Her brother had her last two novels published, Northanger Abbey and Persuasion, shortly after her death. It was at this time that he revealed her true identity in a biographical note.
List of Jane Austen's Novels In Order of Publication

Below is a list of Jane Austen's full-length novels, arranged in chronological order of their publication date:
Sense and Sensibility (1811)
Pride & Prejudice (1813)
Mansfield Park (1814)
Emma (1815)
Northanger Abbey (1818)
Persuasion (1818)
Sense and Sensibility (1811)


Jane Austen's first novel was Sense and Sensibility.
It's my personal favorite, and I can't recommend it enough.
The movie adaptation starring Kate Winslet and Emma Thompson is sheer perfection and thoroughly engrossing – watch it!
The novel follows the lives of two sisters, Elinor and Marianne Dashwood, who are close in spite of their vast differences.
Elinor is sensible and practical, while Marianne acts impulsively on her romantic sensibilities.
They're forced to leave their family home after the sudden death of their father and provider.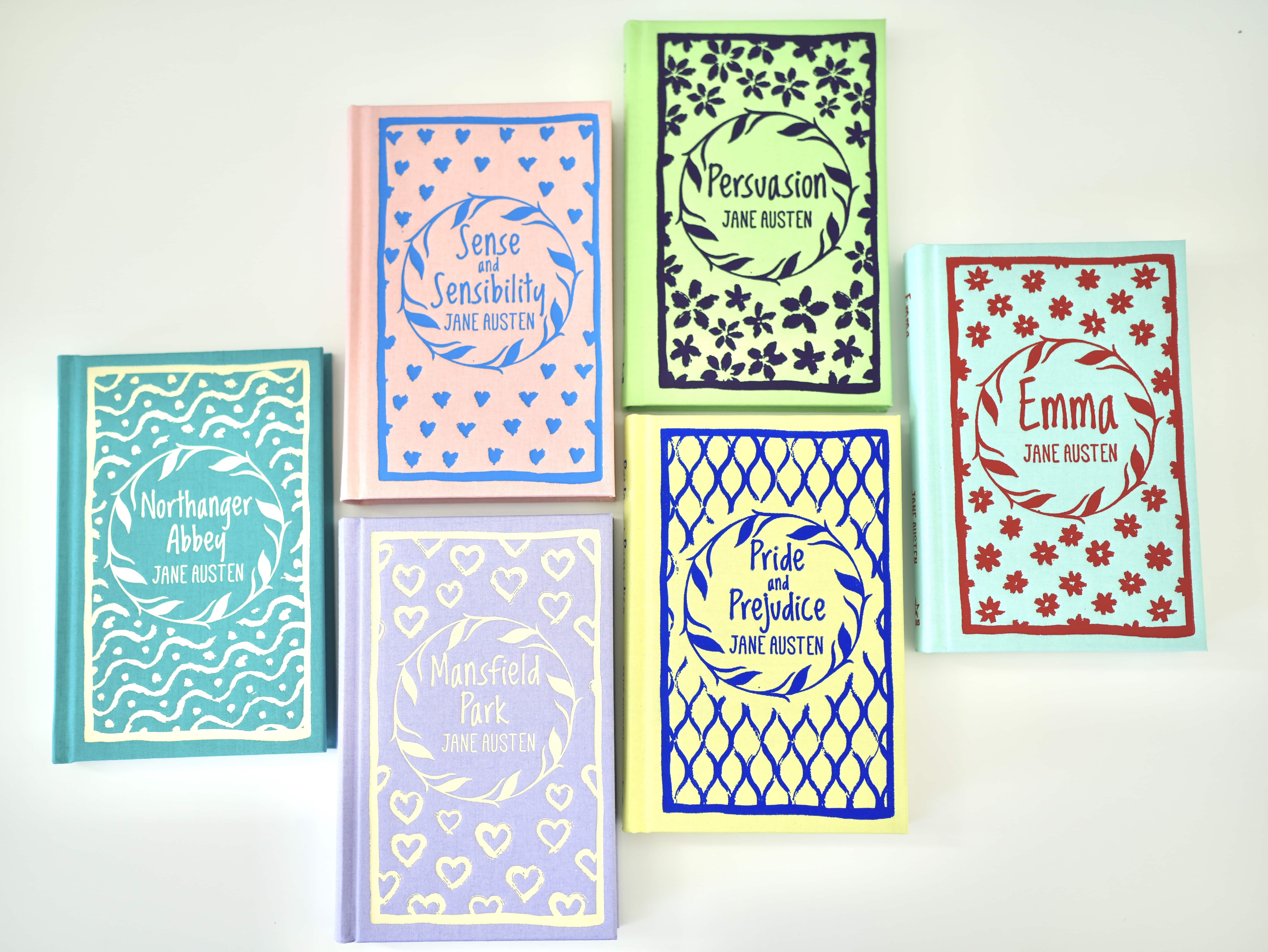 The book details their harrowing journey of love and loss in a society that prioritizes on wealth and social standing.
Readers get a glimpse into two very opposite love stories here; this is a must-read novel for any fan of classic English literature.
Buy Sense & Sensibility:
Pride & Prejudice (1813)
If you read just one novel by Jane Austen, let it be Pride & Prejudice.
It's her most popular and recognized novel and many shows and movies have drawn inspiration from it.
Even if you've seen the film with Keira Knightley, it's still worth a read.
Mr. Darcy is one of the most well-known characters in all of literature and Elizabeth Bennet, the admirable heroine, is one of the best female characters ever written.
She's strong, determined, and witty!
The novel follows five sisters on their journey to finding love.
Strong-willed Elizabeth learns that first impressions might not always be an accurate portrayal of someone's true nature. There may be more to the arrogant Fitzwilliam Darcy, after all.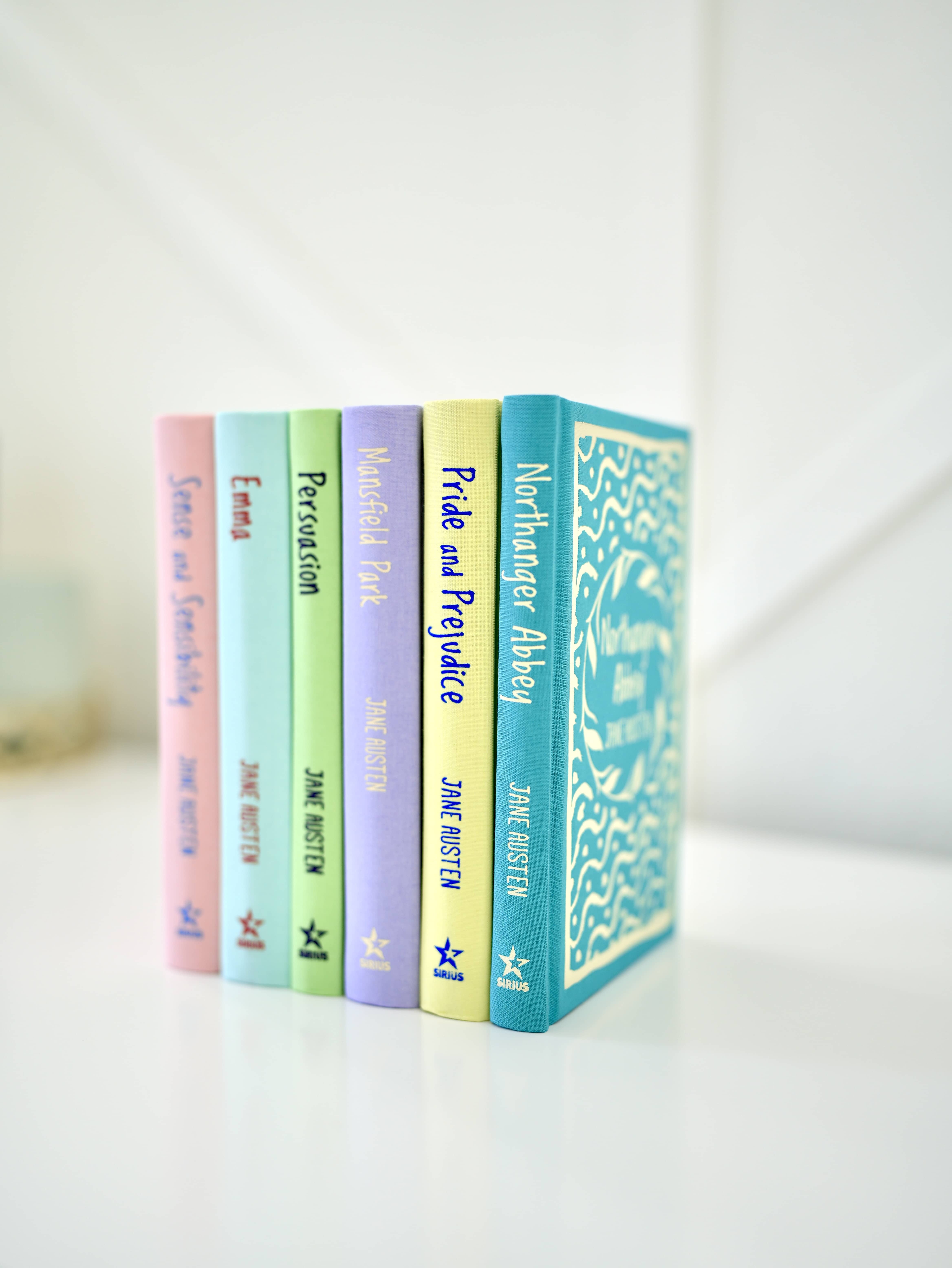 If you love contemporary romance novels, I think you should give Pride & Prejudice a try. It's celebrated as one of classic literature's major novels and taught in countless classrooms.
Buy Pride & Prejudice:
Mansfield Park (1814)
Jane Austen's third published novel, Mansfield Park, follows the story of Fanny Price, a young girl who comes from a poor family.
Burdened by their troubled finances, Fanny's impoverished parents send her away to live with her wealthy aunt and uncle.
There, she begins a new life in their beautiful family estate, Mansfield Park. It is here that she's exposed to the consequences of greed.
This novel is a coming-of-age story and is praised as Austen's most mature book.
Readers get a glimpse into England's class disparity of the times, as well as other more mature themes, like adultery.
Buy Mansfield Park:
Emma (1815)
Self-discovery and reflection are prominent themes in this Jane Austen novel.
Many films and TV series have been adapted from it, including the film Clueless!
Emma takes readers on a journey with the fascinating heroine, the young and wealthy Emma Woodhouse, whose meddling ways regularly get her into trouble.
Emma is a fun character: she's headstrong, spoiled, and rather pompous!

She loves to play matchmaker but has yet to learn how dangerous her attempts at matchmaking can be.
When she attempts to match her protégée Harriet Smith, however, she begins to learn the dangers of meddling in people's love life.
The book explores themes such as class and social status, as well as love and marriage. Austen gives readers another glimpse into the lives of upper-class English women of that time.
It was the last novel to be published during Austen's lifetime.
Buy Emma :
Northanger Abbey (1818)
Northanger Abbey may not be as well known as Austen's other novels, but it still deserves a spot on your reading list!
I recall studying this book in a college literature class, and it left a lasting impression on me.
It's another coming-of-age story but with a gothic twist. Here, you'll read about dark castles, secret rooms, mysterious notes, and a harsh, oppressive father.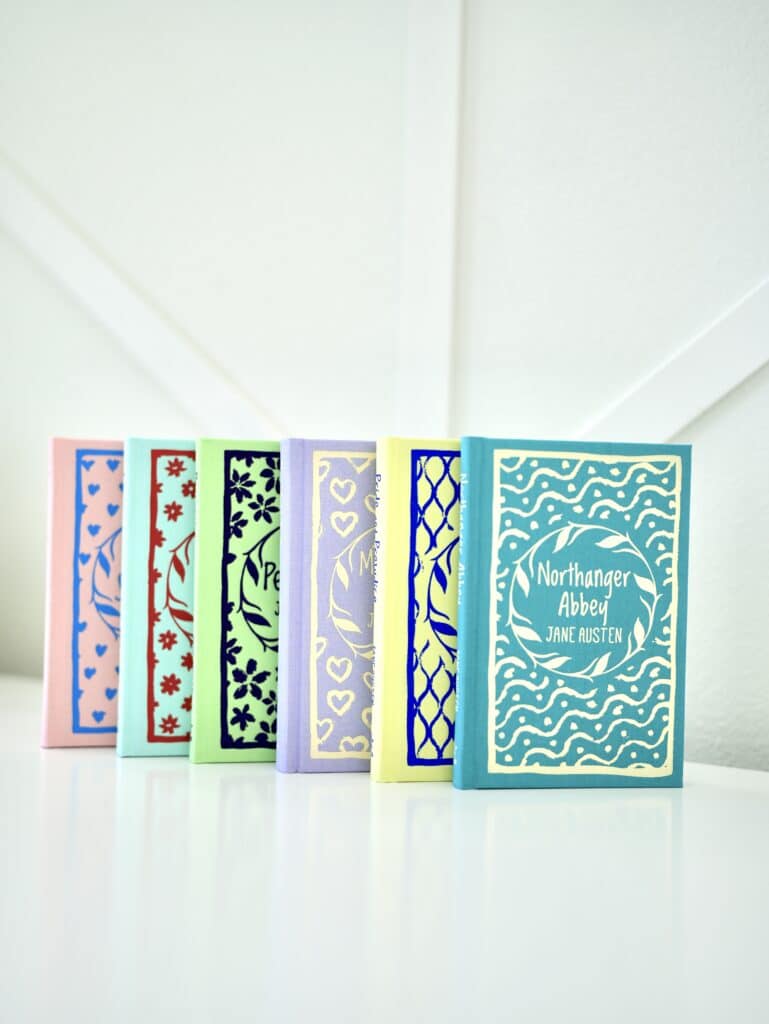 You'll meet heroine Catherine Morland, an enthusiastic fan of Gothic novels.

While visiting a possible suitor, Henry Tilney, at the Northanger Abbey estate, the dark and mysterious old mansion inspires her imagination to run wild.
She can't help but wonder about the details of Henry's mother's death. Could his father have had something to do with it?
This light-hearted read is a great recommendation for fans of Jane Austen.
Buy Northanger Abbey:
Persuasion (1818)
Jane Austen's last completed novel, Persuasion, was published six months after her death. The story introduces us to Anne Elliot, a young woman in her twenties. Trying to reduce their expenses, Anne's family rents their home to an Admiral, Captain Frederick Wentworth, and his wife. Interestingly, Anne was previously engaged to the Admiral's sister, but the engagement ended badly.
Readers meet Anne Elliot, a twenty-something-year-old woman.
Struggling to lower their living expenses, her family rents their home to an Admiral, Captain Frederick Wentworth and, his wife.
The fun twist is that Anne was engaged to the Admiral's wife's brother, but the engagement didn't end favorably.
​With this new situation, however, Anne might have another chance at happiness, as she and her ex-beau begin to spend more time together.
Buy Persuasion: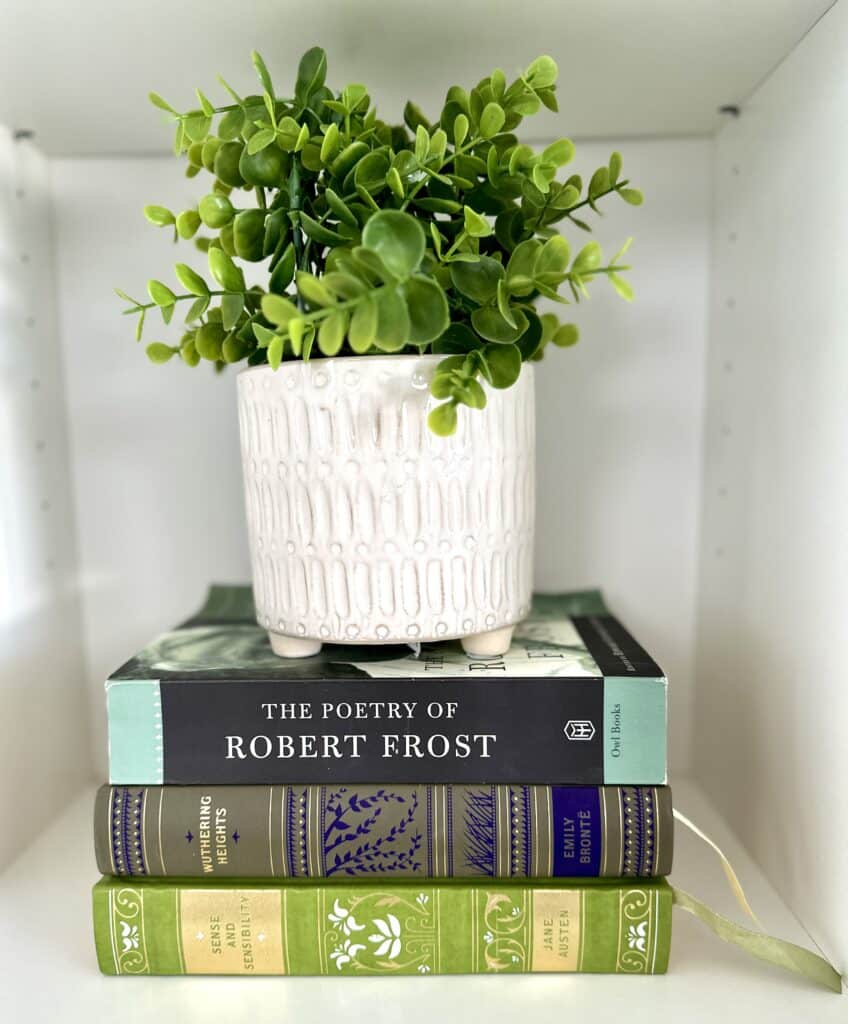 WANT MORE READING ADVICE & TIPS FOR LIVING A BOOKISH LIFE?
Head to the blog posts below for more book lists and advice on how to read more books!
The Many Benefits of Reading Books
25 Best Books to Read Around the Holidays
How to Get Out of a Reading Slump
The Best Books on the Salem Witch Trials
Cozy Reading Nook Ideas for Book Lovers
Colleen Hoover Books In Order: The Ultimate Guide