Dive into the World of Colleen Hoover: Your Ultimate Guide to Her Must-Read Books
Learn all about Colleen Hoover's books with this thorough list that includes information on the author as well as her book series and standalone books. It's meant to help you have the best reading experience possible!
*(As an Amazon Associate, I earn from qualifying purchases through affiliate links in this post. This post may also contain other affiliate links by which I earn commissions, at no extra cost to you.)
If you're a fan of romance novels, young adult fiction, new adult, or physiological thrillers, then you may already be a huge fan of Colleen Hoover.
She's certainly all the rage these days. Much of her success can be linked to social media influencers praising her books to their followers.
While she's been a traditionally published author for nearly a decade now, TikTok, or should I say BookTok, exploded with raving reviews of young adult books in the year 2020.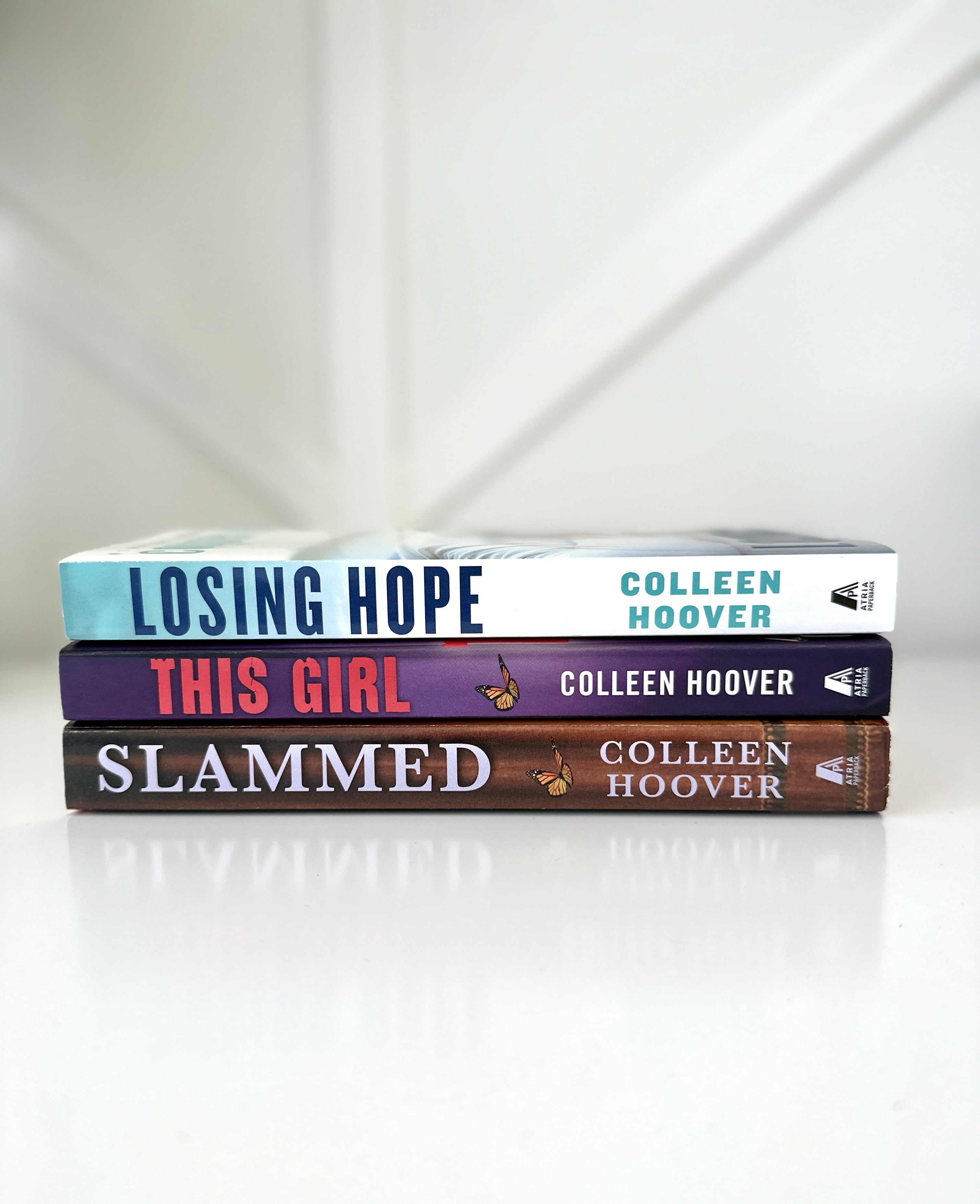 Colleen Hoover thus won herself an enormous fan club of voracious readers ready to share and talk about her gut-wrenching plots and tormented characters.
Colleen writes her novels very very quickly, much faster than the typical writer who slays over their manuscripts for years at a time.
She comes out with several novels a year so she has quite the backlist. If you're looking for an author whose writing style keeps you glued to your Kindle late into the night, you've found her in Colleen Hoover.
And let's face it: aren't all book lovers on the hunt for authors whose books they can sink their teeth into every time they hit the bookstores upon publication?!?
Who is Colleen Hoover?
You might be wondering why this author is so popular.
It's simple: Hoover's writing flows easily and quickly. Her books are filled with interesting but many times relatable characters with heart-breaking plot lines.
Her books aren't difficult to read or understand. They're easy to get through and can even be read in one sitting.
She's been a consistent presence on many best-sellers lists so if you love following books that rank, then you might love following her.
She's involved in various charities, too. She runs a book subscription box called The Bookworm Box and a bookstore that gives back to charity.
On a personal level, I have a special place in my heart for Colleen Hoover. I used to work as an editorial assistant at Simon & Schuster in New York City. This was back when S&S first picked up her debut novel, Slammed, which at the time was a self-published bestseller on Amazon. I was there when she published several of her first novels. I was the editorial assistant for her books!
When I left Simon & Schuster, she wrote me a lovely email thanking me for my work. I actually remember every word of that email. I'll never forget that kind gesture. Most authors forget to thank assistants for the tough work they do to help get their books to print.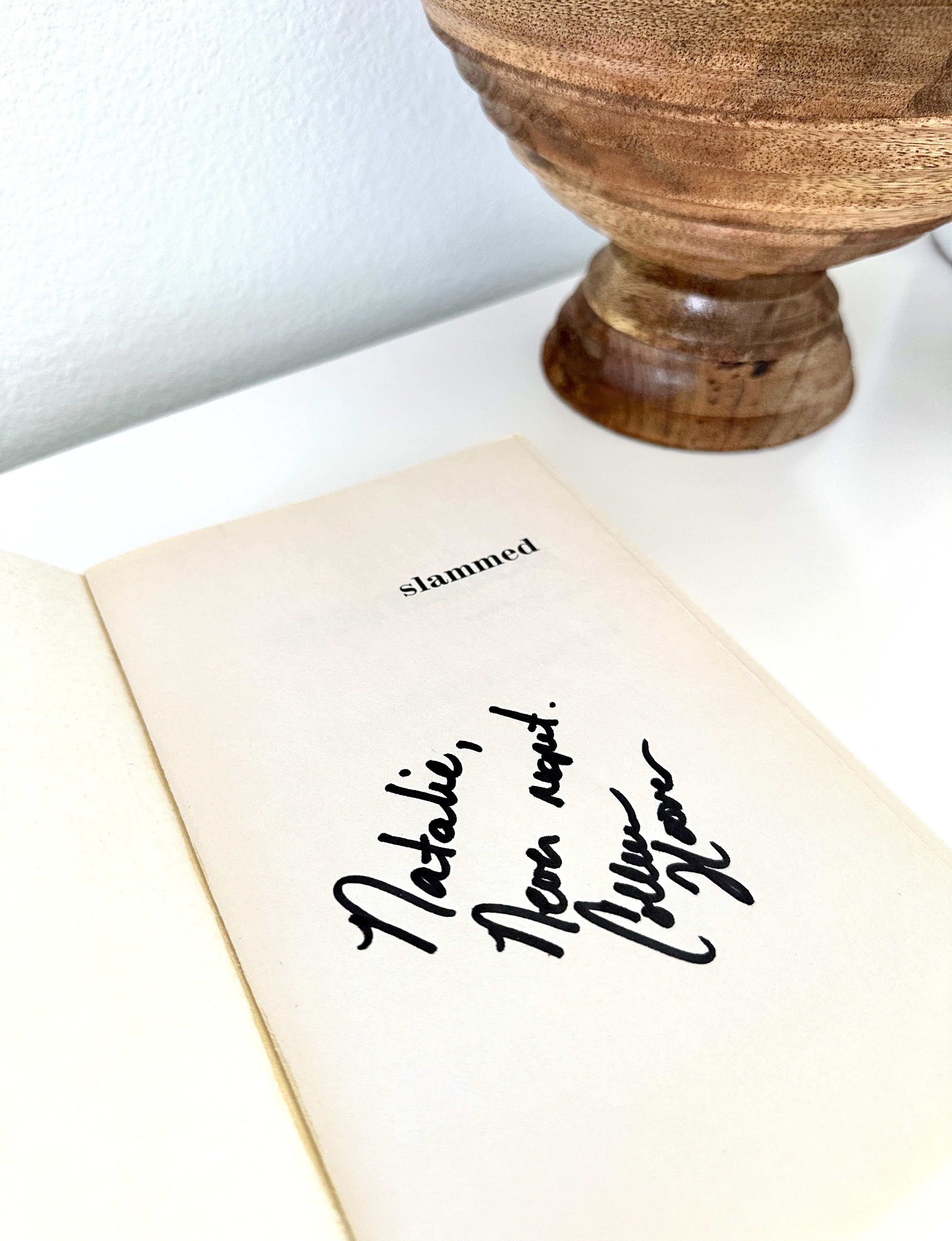 In this list, I'm sharing her books in chronological order followed by her standalone novels and then a list of her book series.
The list also includes summaries of each book so you can get an understanding of where you'd like to start!
I don't give any spoilers away that the publishers don't provide themselves on the book jacket or online as part of the book description.
First, let's delve a little bit more into why this author's personal story is so unique.
Colleen Hoover's Inspirational Life
Colleen Hoover is now a force in women's fiction and she's won herself millions of dedicated fans.
She has won several Goodreads Choice Awards over the years for her books.
But what's really special about her is her own remarkable story. It's a story that should motivate every aspiring novelist and struggling writer who's hoping for success.
Colleen was a social worker, living in a trailer, when she decided to take up writing as a new hobby.
She began to write her debut novel and now New York Times bestseller, Slammed, while waiting for her daughter at school.
In an effort to share what she had written with her family, she self-published the story on Amazon.
Well, readers loved it.
People started buying the book and leaving rave reviews. It became a bestseller and literary agents and traditional publishers alike took notice.
Her literary agent struck a deal with Simon & Schuster (Atria Books) and she became a traditionally published author at a big-five book publisher!
No easy feat.
From that point on, every book sold well.
Not only that but she's moved thousands of readers with her words. To inspire that many people with your books is a unique accomplishment.
I'm happy for her success. It looks like she'll keep breaking new records. I think this is only the beginning of her career as a writer!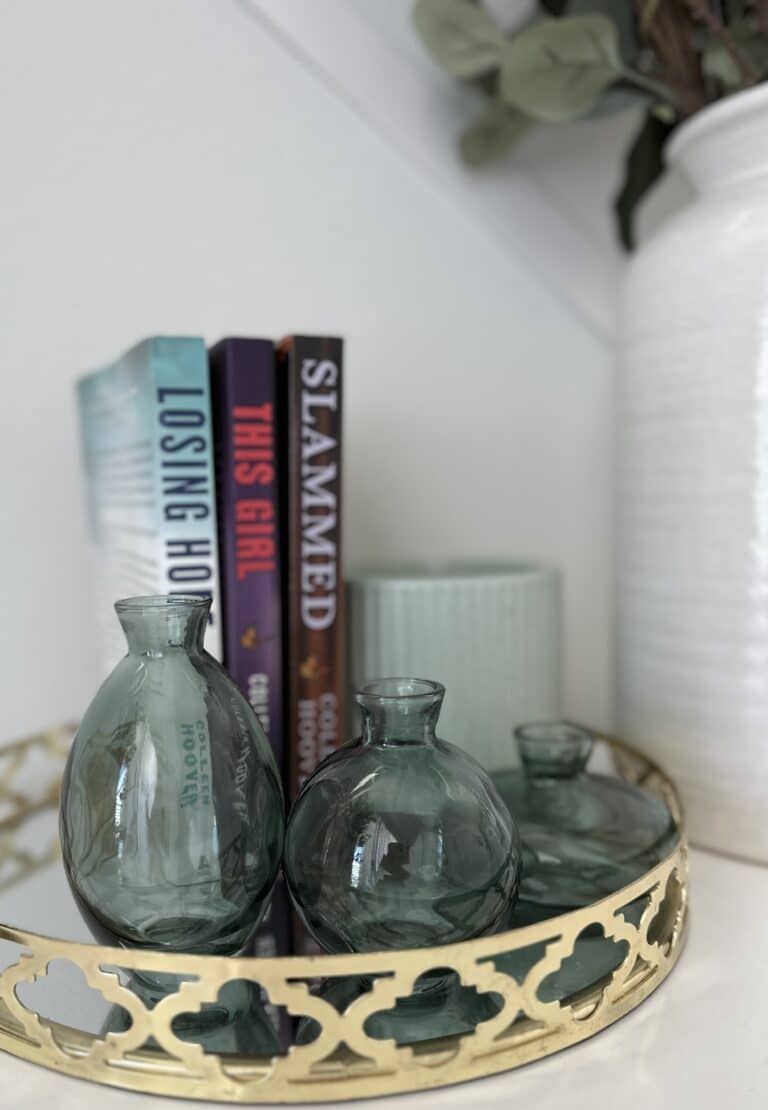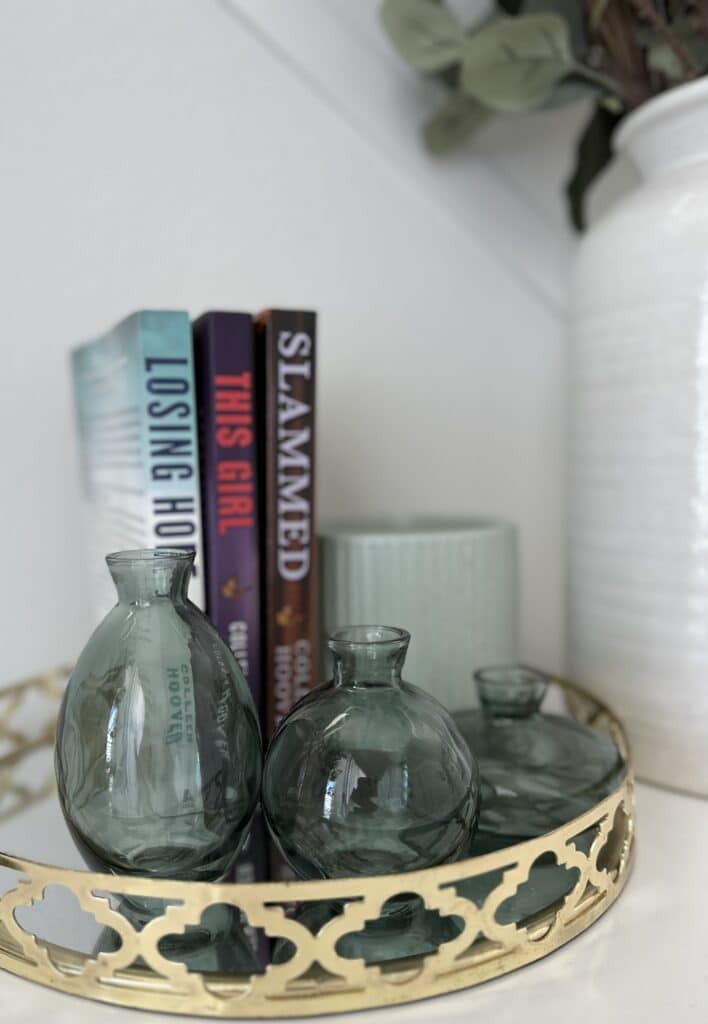 Chronological List of All Colleen Hoover Books in Order of Publication Date
Colleen has both standalone novels and book series. Her book series should be read in order of publication. Her standalone books can be read in any order!
First up is a list of her books in order of release date. See below!
Colleen Hoover Book Series:
Slammed Series:
1. Slammed (2012)
2. Point of Retreat (2012)
3. This Girl (2013)
Hopeless Series:
1. Hopeless (2012)
2. Losing Hope (2013)
3. Finding Cinderella (2013)
4. Finding Perfect (2019)
Maybe Series
1. Maybe Someday (2014)
2. Maybe Not (2014)
3. Maybe Now (2018)
Never Never Series (with Co-author Tarryn Fisher)

1. Never Never (Part 1) (2015)
2. Never Never (Part 2) (2015)
3. Never Never (Part 3) (2016)
It Ends With Us Series
1. It Ends with Us (2016)
2. It Starts with Us (2022)
Summaries of All Colleen Hoover Books in Chronological Order
Slammed (Slammed Series Books 1 of 3)
In Slammed, Hoover's very first novel, you get to meet eighteen-year-old Layken, a teenager who is struggling internally with the unexpected death of her father.
She has no choice but to remain strong for her mom and younger brother. A chance encounter with her new neighbor, Will, however, changes her life forever.
Their mutual attraction to each other and slam poetry takes their readers on a complicated love story that continues on for two more books in the Slammed series.
Slammed is a series that includes three books: Slammed, Point of Retreat, and This Girl.
Hoover, a huge fan of the Avett Brothers band, was inspired by one of their lyrics: "decide what to be and go be it". That's pretty great advice, don't you think?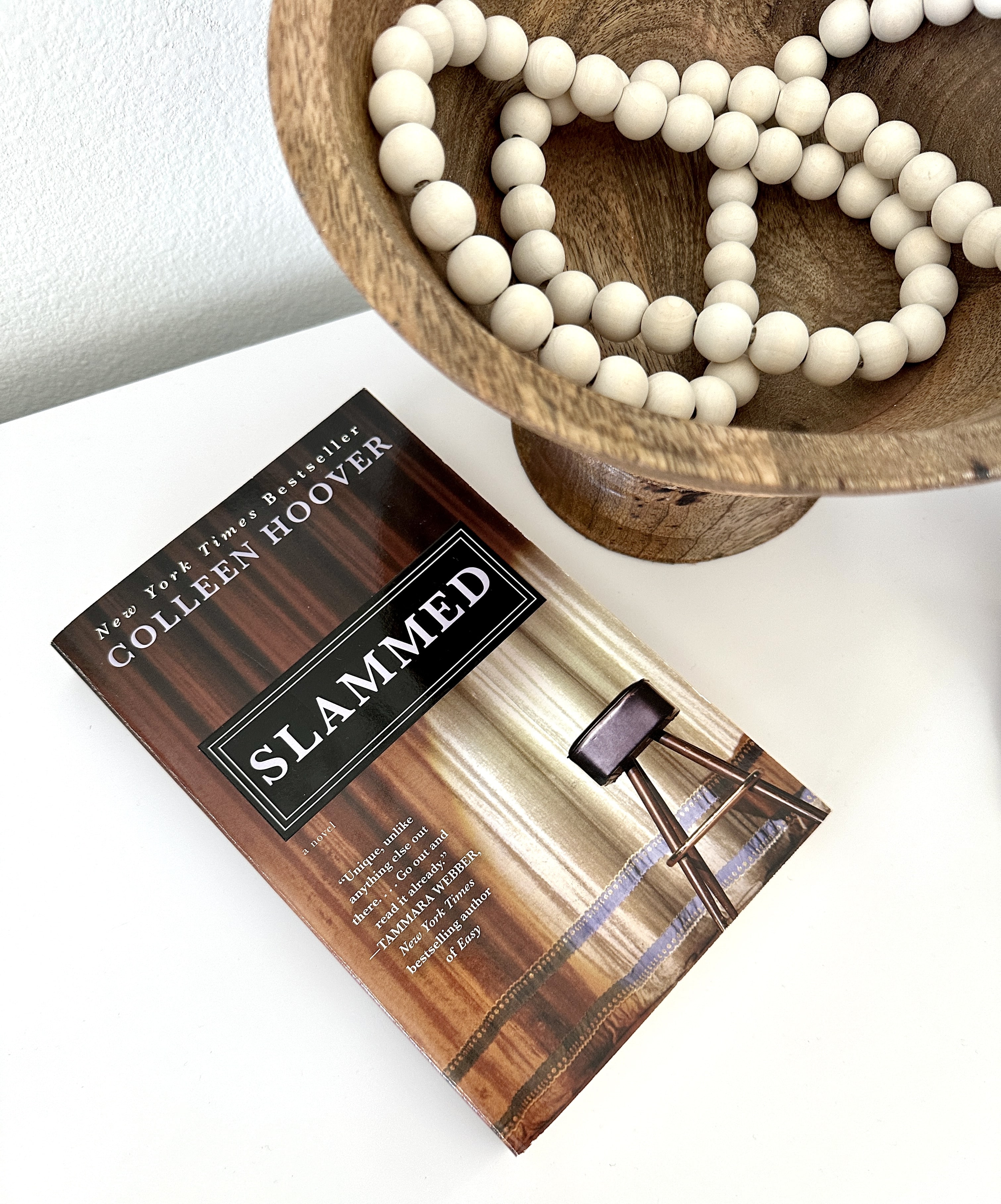 Point of Retreat (Book 2 of Slammed book series)
Readers get to continue with Lakyen and Will's love story in Point of Retreat, the next book in the Slammed series.
A revelation about Will's past leaves Layken questioning their relationship. Are they willing to fight for each other and the special bond they share?
Hopeless
Hopeless (Hopeless series, Book 1 of 4)
Hopeless is the first book in the Hopeless series.
Sky, a high school student, meets Dean Holder.
They both have promiscuous reputations and after spending some time together, Sky finds herself intrigued yet terrified by Dean. There's just something about him.
He reminds her about certain things in her past, things she'd prefer to forget.
She's determined to keep away from him but his pursuit of her is unrelenting. And with that smile of his – it's only a matter of time before she can't resist his charm!
The bond between them grows but when secrets are revealed, their future is put in jeopardy and Sky must decide if she can ever truly trust him.
Will they be able to push past this and heal the emotional scars?
This Girl (Slammed Series Book 3 of 3)
This Girl is the final book in the beloved Slammed series.
Will and Layken are now happily married. Still, Layken longs to learn more about Will's past.
Will is ready to reveal some things from the past that Layken might not like – things about the time they first met.
This is their story – told from his point of view.
Can their marriage survive what he reveals?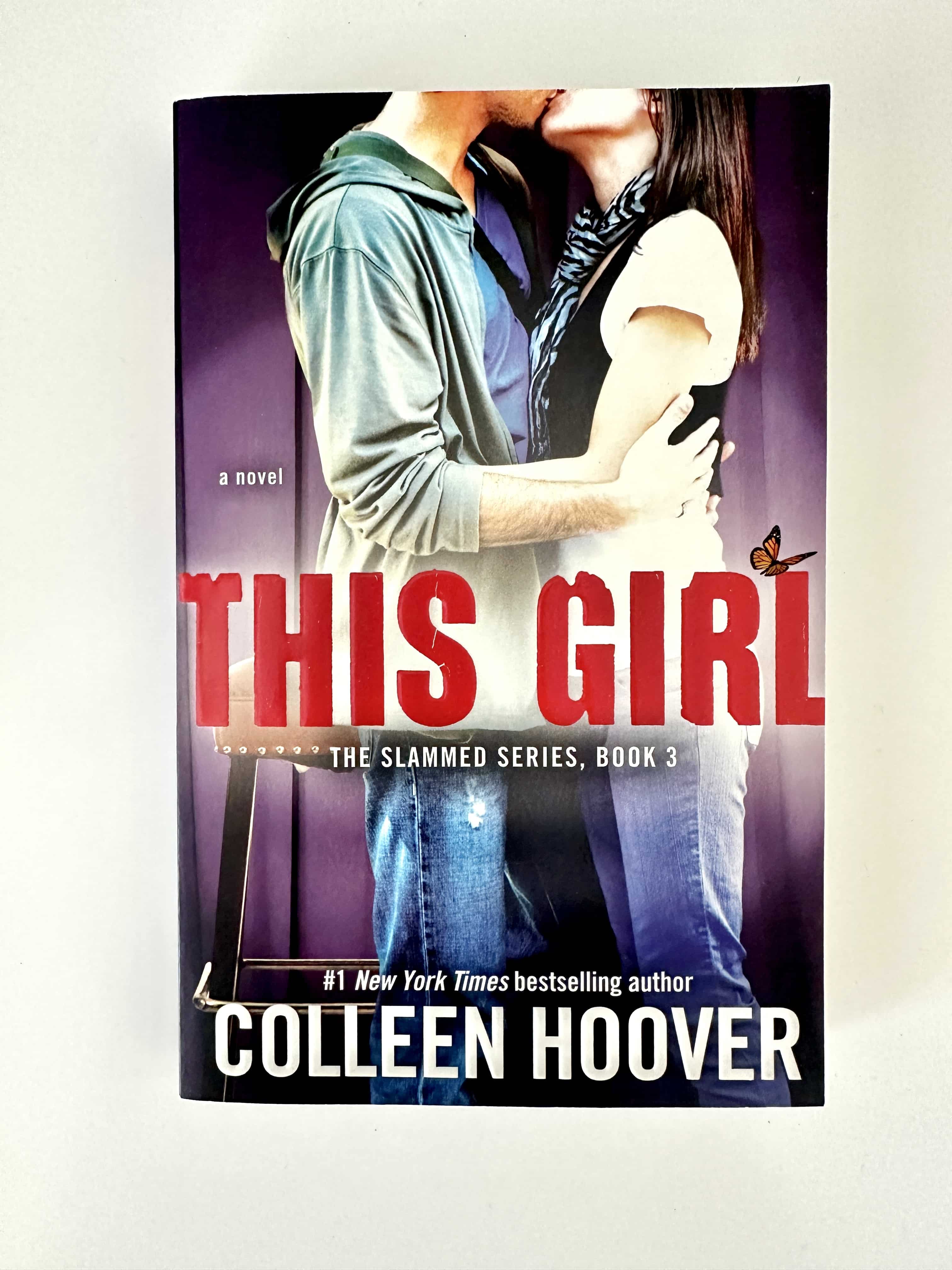 Losing Hope (Book 2 of 4 in the Hopeless series)
Losing Hope is the second book in the hopeless series and it's where we get to see things from Dean's point of view.
We learn that Dean has been tormented for years with regret over his inability to save a little girl from danger. It's consumed so much of his time and has shaped the man he's become.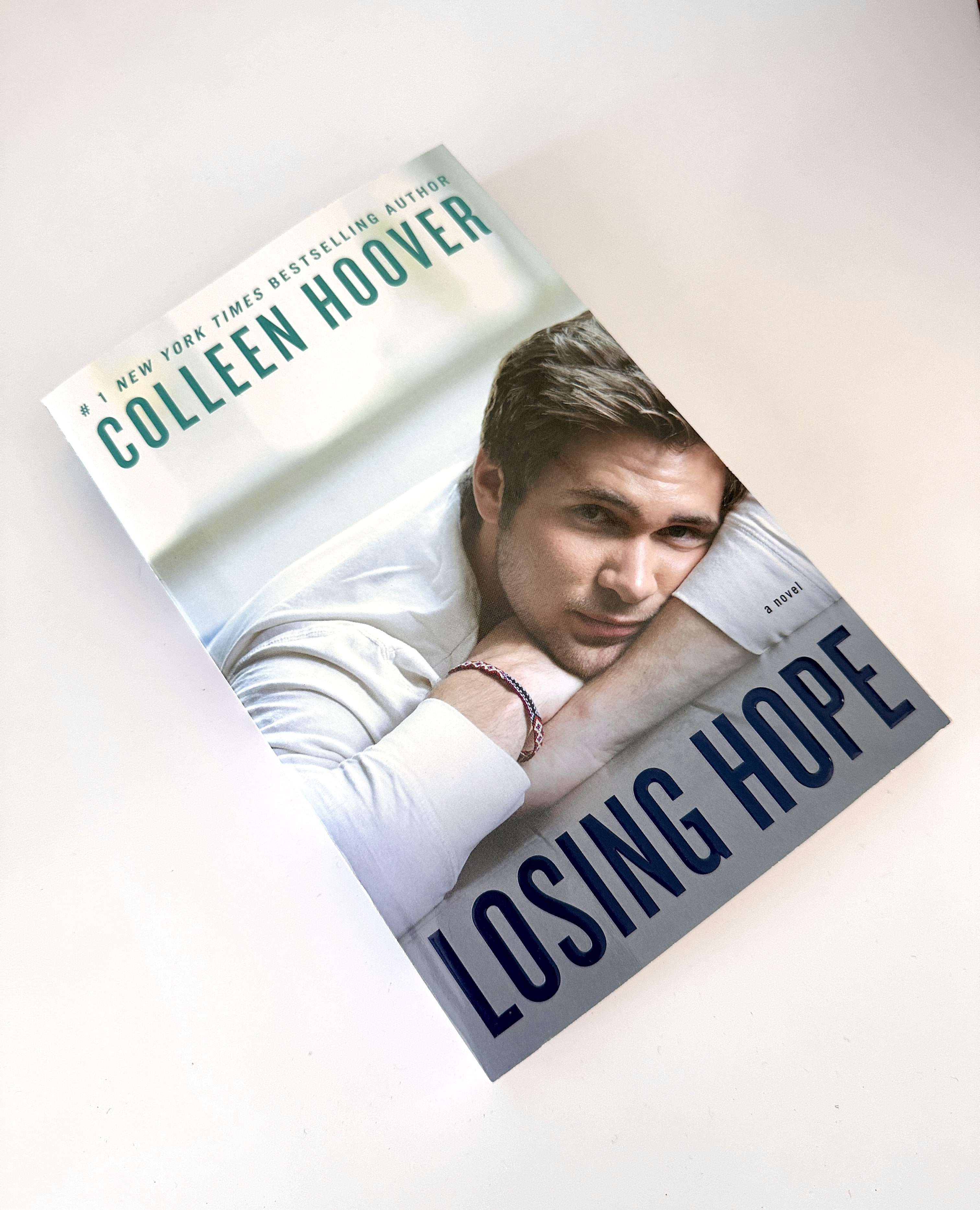 He's searched for her for years, assuming that finding her would bring him peace. He couldn't have imagined, however, that the opposite would be true.
Finding Cinderella (Book 3 of the Hopeless series)
In Finding Cinderella, eighteen-year-old Daniel experiences an intriguing chance encounter with a girl.
They profess their love for each other with the condition that this love will only last an hour.
When the hour is up, the girl dashes off like Cinderella.
Daniel convinces himself that their love seemed perfect only because it lasted for such a short time.
A year later, he meets Sky and a budding relationship begins. It's love at first sight.
But a devastating secret from the past threatens their future together. Can their happily ever after survive it all?
Maybe Someday (Book 1 in Maybe Someday series)
Maybe Someday is about a mix of romance, friendship, and bitter betrayal.
In the first book of the Maybe Someday series, readers are introduced to Sydney, a college student enjoying her life as a young woman.
She has a great job, a wonderful boyfriend, and a roommate who's her best friend. What more could she want?
Well, her life starts crumbling when she finds out that her wonderful boyfriend is cheating on her. Now she's left to decide her next move.
Enter Ridge: her great-looking neighbor.
She's entranced by his appearance and the way he plays his guitar.
Ridge can't help but feel connected to Sydney, too.
Thus begins a budding connection.
What will happen next?
Ugly Love
Who doesn't love the idea that love at first sight exists?
Sounds too perfect, doesn't it?
Well in Ugly Love, Colleen Hoover takes readers on a journey that shows them that this type of love comes with major drama.
When Tate meets Miles Archer, an airline pilot, she doesn't think she just experienced love at first sight.
They have nothing in common besides their physical attraction to each other.
But once their attraction is made clear, they come to realize they may just have an ideal setup on their hands: he doesn't want to be in a committed relationship and she doesn't have time for one.
Sounds perfect for them!
The only thing Tate has to do is follow Miles's rules and everything should be smooth sailing.
But can they pull it off? Time will tell and things might get a little ugly pretty quickly.
Maybe Not: A Novella (Book 2 in the Maybe Someday Series)
For fans of Maybe Someday, Maybe Not tells the story of Warren, a young man who jumps at the chance to live with a female roommate, Bridgette.
He assumes it'll be a fun experience. But boy was he wrong.
She's cold and moody. They can hardly stand to look at each other.
But then Warren has an inspired thought: someone who could hate with so much passion must also love with the same intensity, right?!
He's determined to test out his theory.
Can Bridgette push aside his disdain for Warren and instead grow to care for him with warmth and enthusiasm?
Confess
Confess is about throwing caution to the wind and risking everything for love.
This New York Times best-seller shows readers how truth and lies can rip people apart.
Twenty-one-year-old Auburn Reed has lost everything and she's on a journey to rebuild her life.
When she meets Owen Gentry at an art studio, she feels an instant attraction to him. Going against her plan, she decides to follow her heart and let it lead her next steps.
But Owen is keeping a major secret close to his chest and it could destroy everything Auburn has been trying to rebuild.
Does she need to cut Owen out of her life? Maybe it's time for Owen to confess his sin.
November 9
In November 9, Fallon meets Ben, an aspiring novelist, a day before she moves across the country. Their meeting couldn't have happened at a worse time.
They spend their last day in Los Angeles together and Ben finds himself creatively inspired by Fallon's eventful life.
He can finally write that novel of his!
They reconnect every year on the same date to talk about their life and failed relationships.
But Fallon grows to distrust Ben: has he been telling her the truth all this time?
Never Never (Part 1) (Never Never Series Book 1 of 3)
Never Never is an interesting series.
Colleen Hoover co-wrote it with best-selling author, Tarryn Fisher.
The book follows two best friends, Charlize Wynwood and Silas Nash.
The two have been in love since they were fourteen years old. But today, they're strangers.
Every memory has been suddenly ripped away.
Now Charlize and Silas must work hard to recover what they lost and figure out what happened to them.
The more they learn, however, the more they begin to wonder if they were ever a good match.
Never Never (Part 2) (Never Never Series Book 2 of 3)
The sequel to part 1 finds the couple fighting against all odds.
Silas begins to unravel the truth in an effort to tie together the past and present. Can the couple ever again be what they once were?
>

Never Never (Part 3) (Never Never Series Book 3 of 3)

In the final installment of the Never Never series, the young couple must take a deep look into their past and try to examine who they want to be in the future.

The clock is ticking and they're on the verge of losing it all.
It Ends With Us (Book 1 of 2 in the It Ends With US series)
Fans of Colleen Hoover love this book and have made it a huge success.
It's her most successful series yet and many believe it's her best romance novel to date.
In It Ends with Us, Lily is a hard-working woman with a business and a great life. It hasn't been easy but she's in a great place. When she meets Ryle Kincaid, a handsome neurosurgeon, she begins to think that it's just too good to be true.
Ryle is stubborn and sensitive, with a soft spot for Lily.
He's opposed to relationships, however, which leaves her curious to find out why. What could be the dark secret that has him so apprehensive?
As her new relationship begins to grow, she finds herself thinking about her first love, Atlas Corrigan.
When he reappears, she's left to figure out what she truly wants.
Too Late
*This book deals with some very tough issues including assault and sexual abuse. It's recommended for readers 18 years old and up.
In Too Late, Sloan loves hard.
Unfortunately, she's stuck in a relationship with the morally corrupt Asa Jackson.
She'll do what she can until she can find an out and nothing will get in her way – except Carter.
Asa stays one step ahead of everything in his life, including Sloan. And nothing can stop that either, except Carter…
Without Merit
Family, power, love, and truth are at the center of this Hoover novel.
In Without Merit, The Moss family lives in a repurposed church and they're not your typical family.
The cancer-stricken mother lives in the basement and the father is married to her former nurse.
Meet Merit: she's sick of her family's secret and plots her escape.
But when her escape plan fails, she has no choice but to face her family's issues head-on.
All Your Perfects
The instant New York Times bestseller tells a tale of an imperfect marriage and an old promise that might be the only thing that can repair it.
In All Your Perfects, Quinn and Graham once had the perfect love story.
But the mistakes they've made over the years are threatening their foundation.
There's only one thing that can save them but it might also be the very thing that breaks them apart forever.
Can these two imperfect people make their marriage work against all odds?
>

Maybe Now (Maybe Someday, Book 3 of Maybe Someday series)

The finale of the Maybe Someday series comes back to the characters so many readers love.

In Maybe Now, Ridge and Sydney are enjoying their peaceful relationship while Warren and Bridgette's relationship is on rocky territory.

Maggie is learning to deal with her illness but when she comes across an old list of things she wanted to do in her lifetime, she decides now is the time to do them.

Ridge is concerned about her but Sydney's jealousy rears its head.

Will she be able to accept Maggie and her presence in their lives?
Verity
Verity is a HUGE bestseller.
It's made pretty much every best-sellers list including the New York Times, USA Today, and Publisher's Weekly.
If you want to pick up one of Colleen Hoover's books, Verity just might be the best choice, especially if you love thrillers!
The story follows author Verity Crawford and her struggling ghostwritter named Lowen Ashleigh.
When Lowen stumbles upon Verity's unfinished autobiography within her notes, she reads through revealing secrets that leave her stunned.
In the meantime, Lowen develops feelings for Vereity's husband, Jeremy Crawford.
Sharing the manuscript with him, secrets and all, would devastate him but might also work out in Lowen's favor.
Should she do it?
Finding Perfect (Book 4 of 4 in the Hopeless series)
Hoover's novella, Finding Perfect, closes the Hopeless series.
Readers get to read the story from Daniel's point of view, a character from Finding Cinderella.
Daniel, Six, Holder, Sky, and Breckin are ready to celebrate the Thanksgiving holiday at Sky's parents' house but untold secrets could ruin their plans.
Regretting You
The Wall Street Journal bestseller, Regretting You, examines the complex relationship between mother and daughter.
Morgan Grant and her sixteen-year-old daughter, Clara, wish to be nothing alike.
Like any mother, Morgan tries to keep Clara from repeating the mistakes she herself made long ago, which included getting pregnant and getting far too young.
Clara doesn't want that for herself either but she also doesn't want to live life like her rigid, overly-cautious mother.
Their differences make it difficult for them to get along.
Clara's father keeps the peace between them but a tragic and suspicious accident puts their relationship further in jeopardy.
Morgan finds comfort in a strange place and Clara seeks the warmth of a boy her mother does not approve of.
Tensions and resentments threaten to erupt and this mother and daughter may never be able to mend their relationship after all.
Heart Bones
In Heart Bones, Beyah's parents didn't give her anything but their last name.
She's ready to embark on a new adventure but something tragic upends her plans and she's forced to spend the summer with a father she barely knows.
There, in the heat of summer, she develops feelings for the wealthy new neighbor, Samson.
But they may not have much in common except their attraction to melancholy things.
This is supposed to be nothing more than a summer fling but is Beyah prepared to say goodbye at the end of the season?
Layla
Layla, the Wall Street Journal and USA Today bestseller is unique from Hoover's other books.
It speaks to the power of love and what it can do in the wake of tragedy.
Layla is involved in a horrible accident.
She recovers physically but her mind and heart are altered.
Leeds, the man who loves her, tries his very best to bring Layla back to him.
But a stay at the bed & breakfast where they first met brings forth some strange occurrences.
Then there's Willow, another guest to whom Leeds finds himself exceedingly attracted.
They both need his help and he must choose between them quickly.
Reminders of Him
Here's another book that Hoover's fans swooned over.
In Reminders of Him, Kenna Rowan is a troubled young mother who hopes to reunite with her four-year-old daughter after serving time in prison for several years.
But everyone shuts her out upon returning home.
Everyone but Ledger Ward, a local bar owner.
The two begin to build a risky connection.
If news got out about them, they could lose what they've been working towards.
As their relationship grows, so does the risk.
It's a fine line they're walking and one that comes with much consequence.
It Starts with Us (Book 2 of in It Ends With Us series)
In Its Starts with Us, the second book of the It Ends With Us series, Atlas tells her side of the story
Lily and Ryle have finalized their divorce when Lily bumps into her first love, Atlas, who asks her out on a first date.
Ryle will forever be in Lily's life, though, and she knows Ryle will hate to know that Atlas is in her life again.
In this novel, readers get a peek into Atlas' mind and past as Lily tries to rebuild her life with a new love.
That's the complete list of Colleen Hoover's books. She's a prolific writer so I'm certain this list will continue to grow and grow as the years pass!
I hope you enjoy reading her books!
WANT MORE READING ADVICE & TIPS FOR LIVING A BOOKISH LIFE?
Head to the blog posts below for more book lists and advice on how to read more books!
The Many Benefits of Reading Books
25 Best Books to Read Around the Holidays
Jane Austen Books in Order: A Full Guide
How to Get Out of a Reading Slump
The Best Books on the Salem Witch Trials
Cozy Reading Nook Ideas for Book Lovers