15 Full-Sun Perennials for Your Garden
The approach of Spring and Summer has a way of reminding us that it's time to play close attention to what we plant in our gardens.
With busy schedules and tight budgets, it makes sense to grow low-maintenance perennials that won't burn or wither away in full sun.
Spending time and money on plants that don't make it through the season is such a waste of hard-earned resources!
Plus, not every yard or garden has a shady area that can provide protection against scorching temperatures.
Luckily for us, there are plenty of full-sun perennials that are both beautiful and easy to maintain!
Now let's get into this list of full-sun perennials that are sure to beautify any garden, large or small!
(This post may contain affiliate links).
Full-Sun Perennials for a Beautiful Yard
1. Coneflowers aka Echinacea purpurea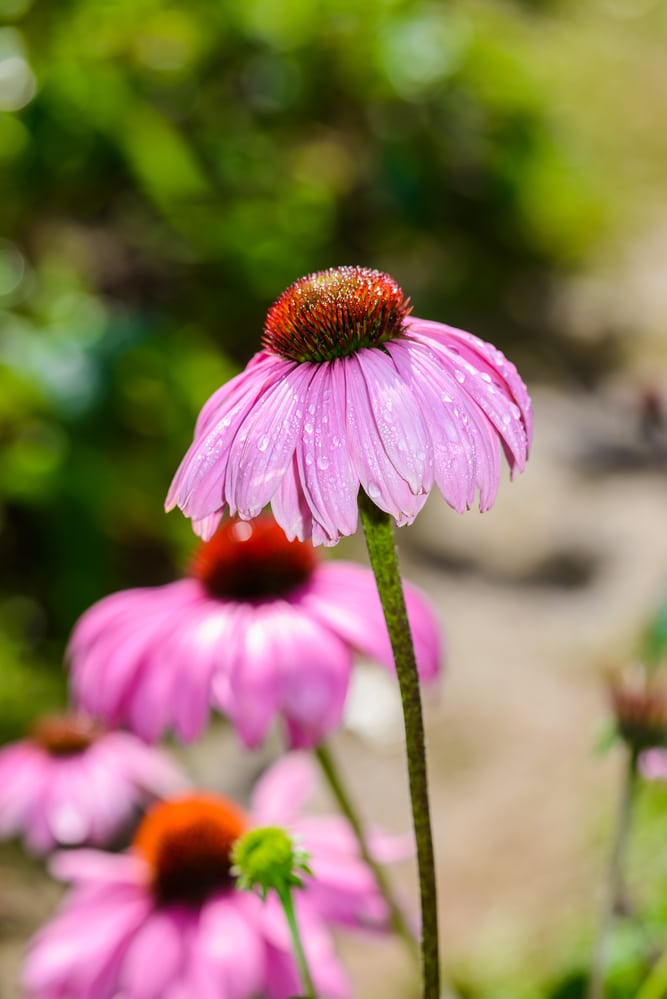 The Coneflower is an easy way to add some "happy" to your garden.
With its purplish-pink tint, this low-maintenance perennial can make you look like a seasoned gardener with minimal effort.
The herbaceous plant attracts birds and butterflies and does best in full sun to part shade.
It's tolerant of drought, deer, dry soil, and even rocky soil!
2. Black-Eyed Susan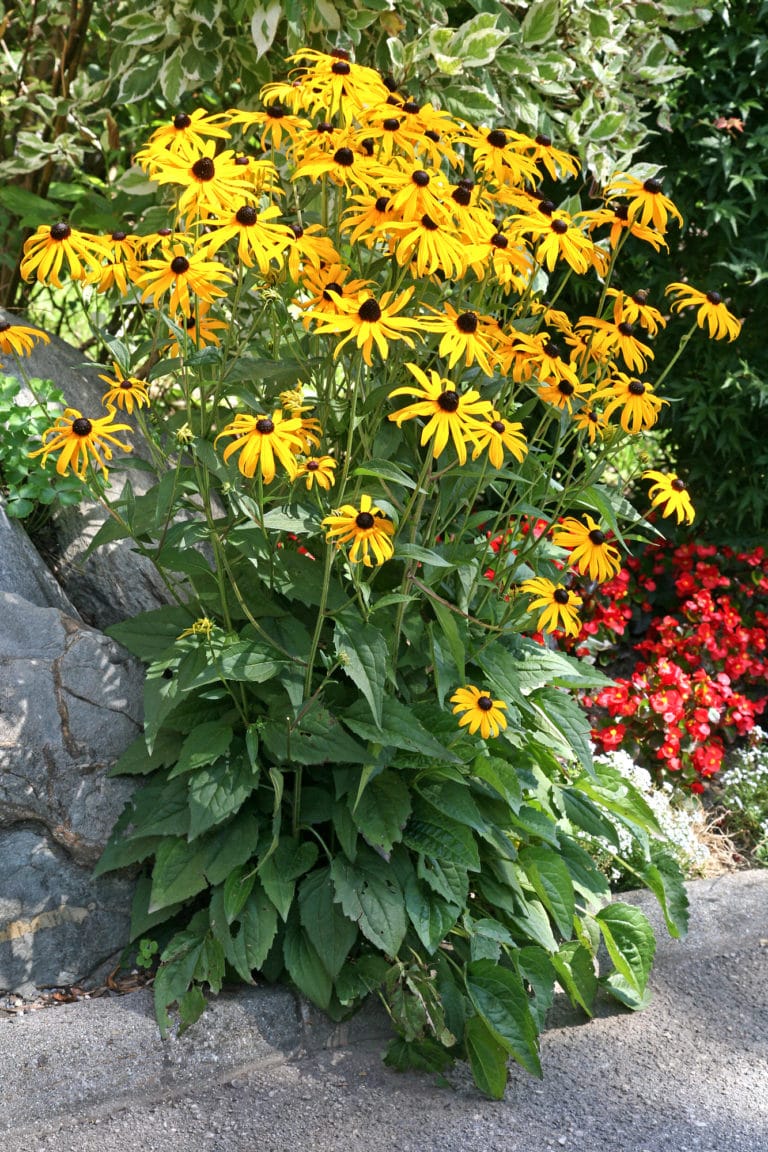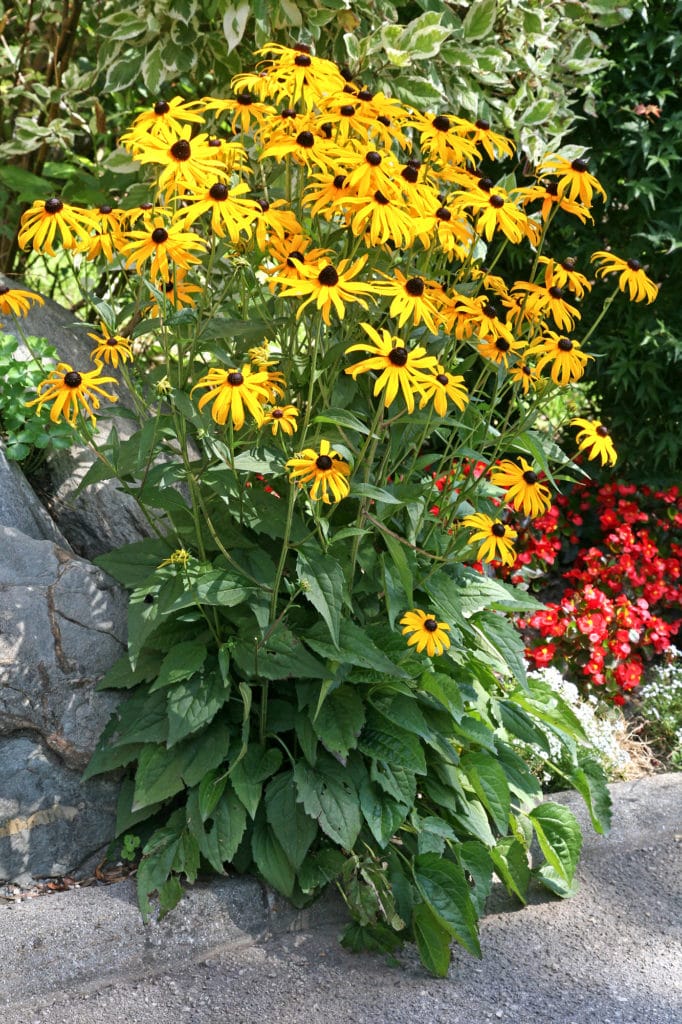 Adding Black-Eyed Susans is perfect if you're looking for an especially bright garden.
They bloom from mid to late summer, and they even do well in drought conditions – talk about low-maintenance!
Consider including these in your full-sun garden, especially if you're a beginner.
3. Baptisia Australis Perennial aka False Indigo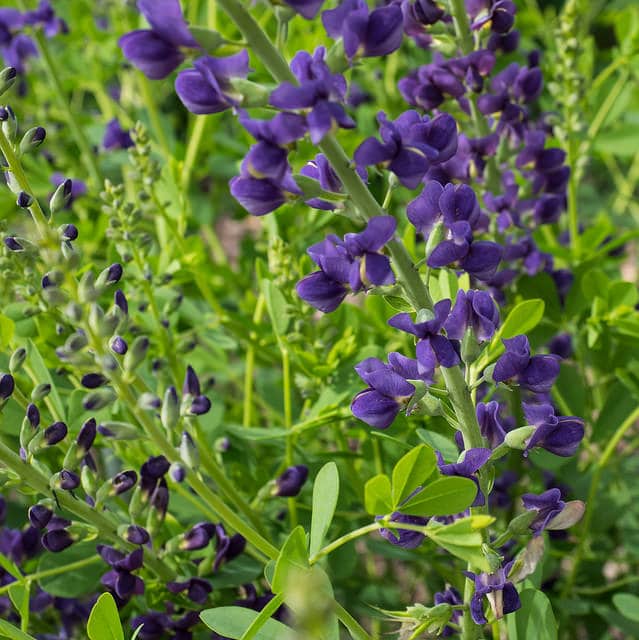 This beautiful full sun perennial, with its deep purple shade, adds elegance to any garden.
The good news is that it's not a high-maintenance flower. It does best under direct sunlight, where it can grow up to 3 to 4 feet tall.
The plant will start to bloom in the spring, and its roots will spread out far beyond where it's been planted.
4. Achillea Milleforium aka "Yarrow"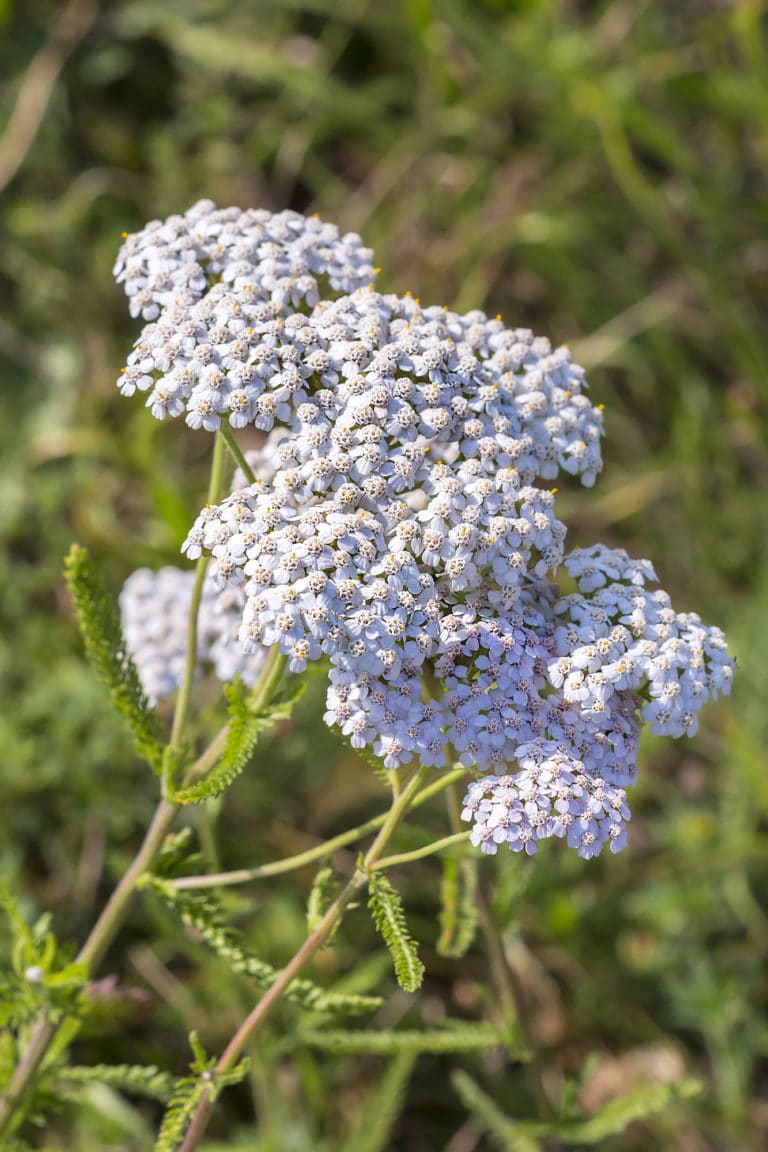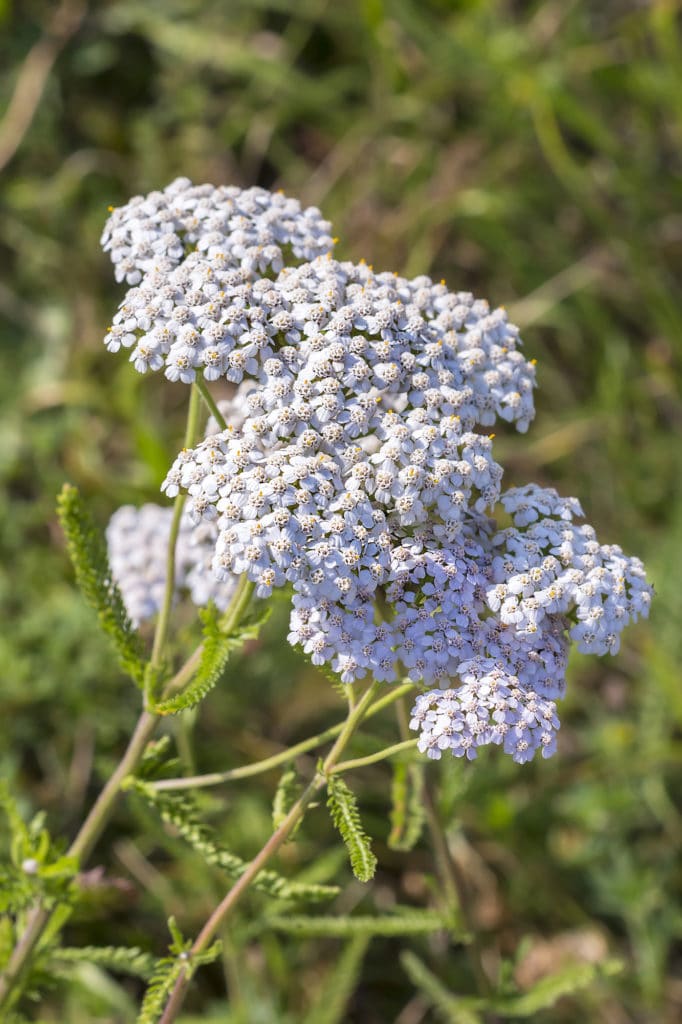 The Yarrow is a simple perennial that features clusters of small white and fluffy flowers. This delicate-looking perennial is low-maintenance and blooms from June to September.
It grows best under direct sunlight with dry to medium soils and is tolerant of humidity and drought.
Yarrow a self-seeding flower, so it may spread wildly if not prevented.
5. Hardy Hibiscus
Some hibiscus varieties are hardy and can grow up to 4 feet tall. It'll bloom from July to September, and thrives in full sun with wet soils.
Plant this gorgeous perennial in your yard if you're looking to add a touch of eccentricity and pops of rich color to your garden.
Just make sure it gets at least 6 hours of direct sunlight each day and it'll bloom with very minimal effort on your part.
6. Coreopsis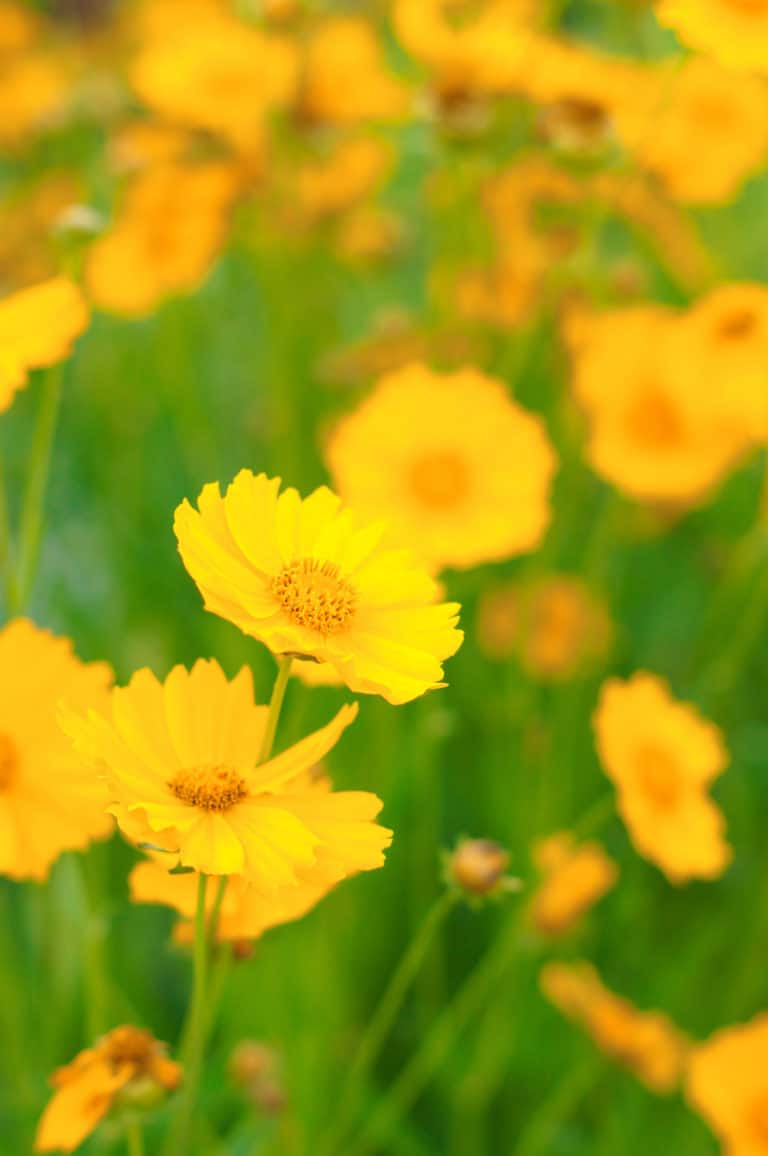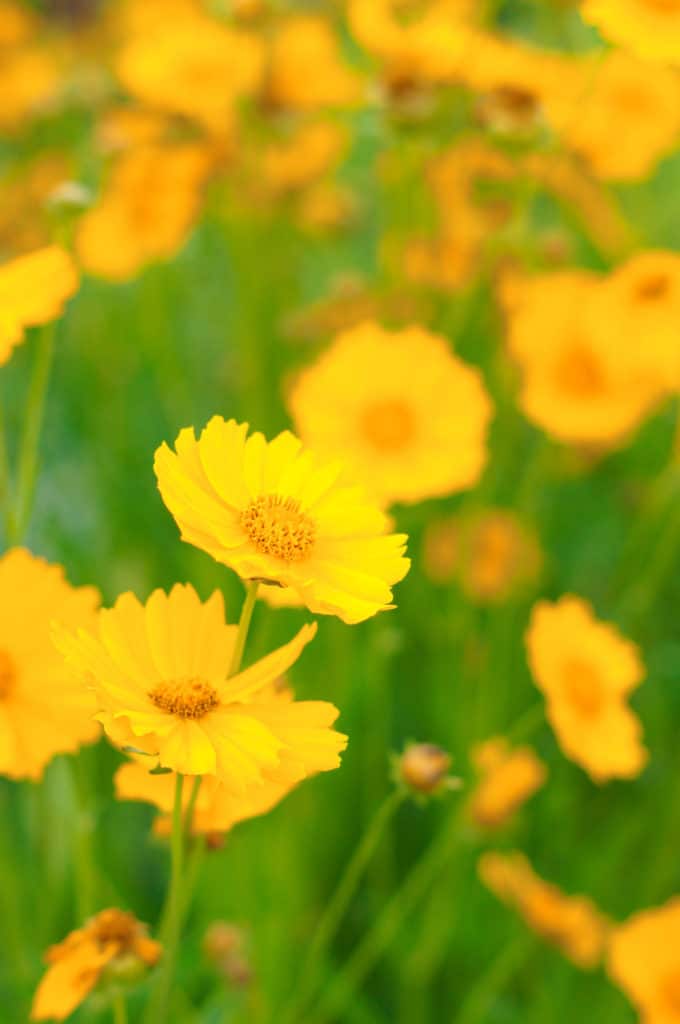 If you're looking to add pops of bright yellow and red to your garden, Coreopsis flowers are a perfect choice.
They blook from June to October and do best in full sun and well-drained soils.
They're also low-maintenance and resistant to drought, humidity, and deer!
The color combination of this perennial will make it stand out from your yellow Daisies and Black-Eyed Susans.
7. "Blazing Star" aka Liatris spicata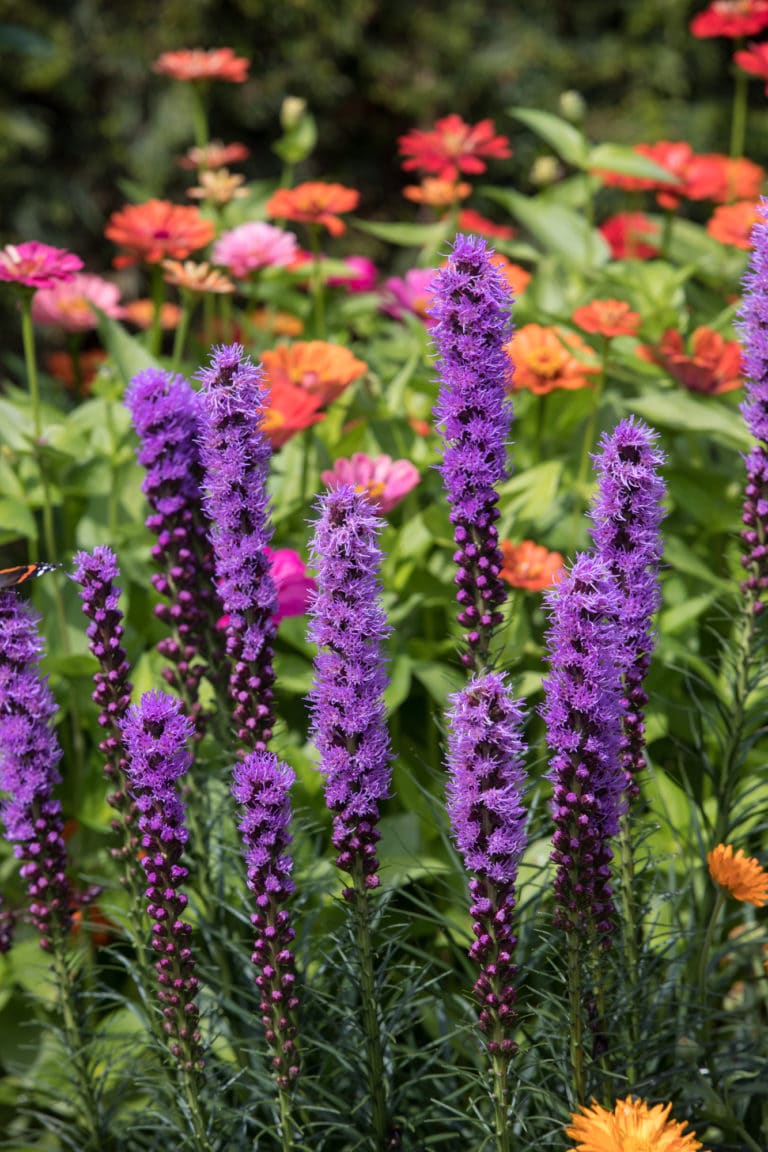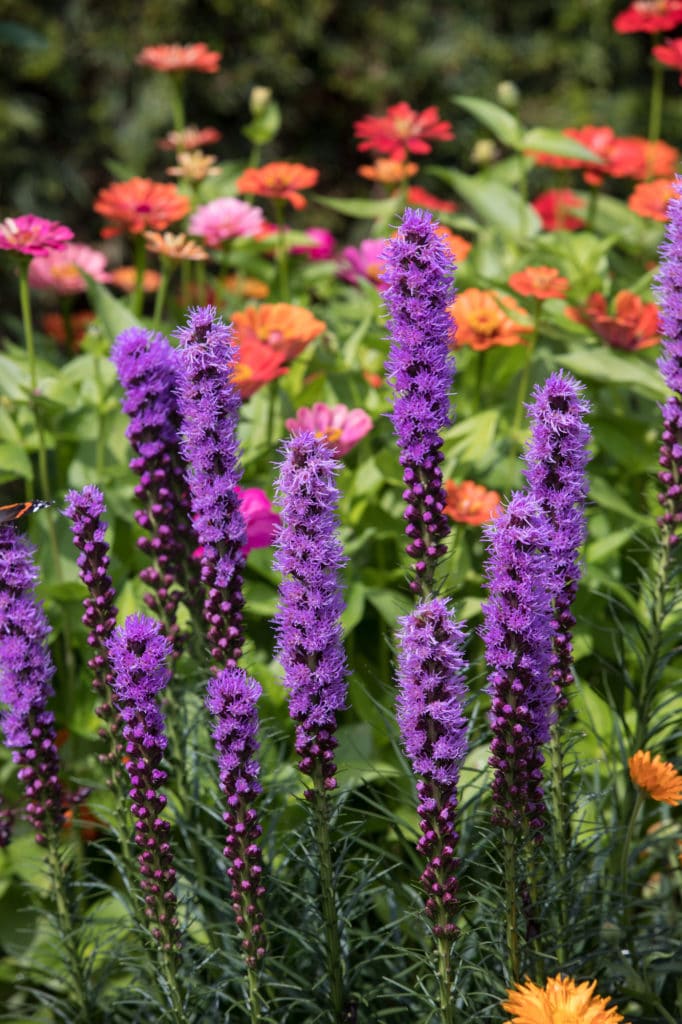 The Blazing Star is a tall perennial with sturdy stems that grow spikes of fluffy purple flowers.
It grows best in full sun with moist soils, where it'll attract butterflies and hummingbirds!
It would make an excellent addition to any garden because of its height, beautiful color, and interesting petals.

8. Dianthus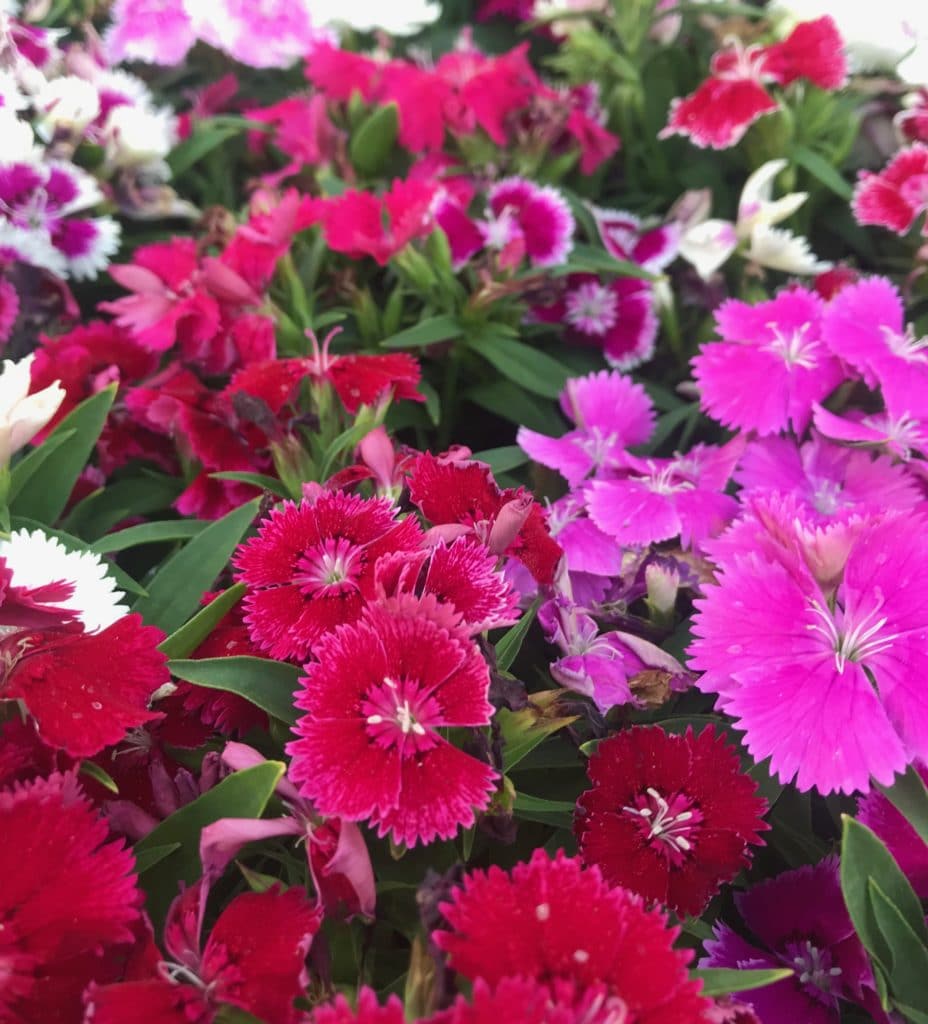 This dianthus features different flower varieties, which are all so gorgeous that it's hard to believe it's so low-maintenance.
The fragrant flowers bloom from May to June and it does best under full sun, consistent moisture, and fertile soil.
Don't forget to deadhead this beauty to encourage bloom for as long as possible!
9. Sedum 'Autumn Fire'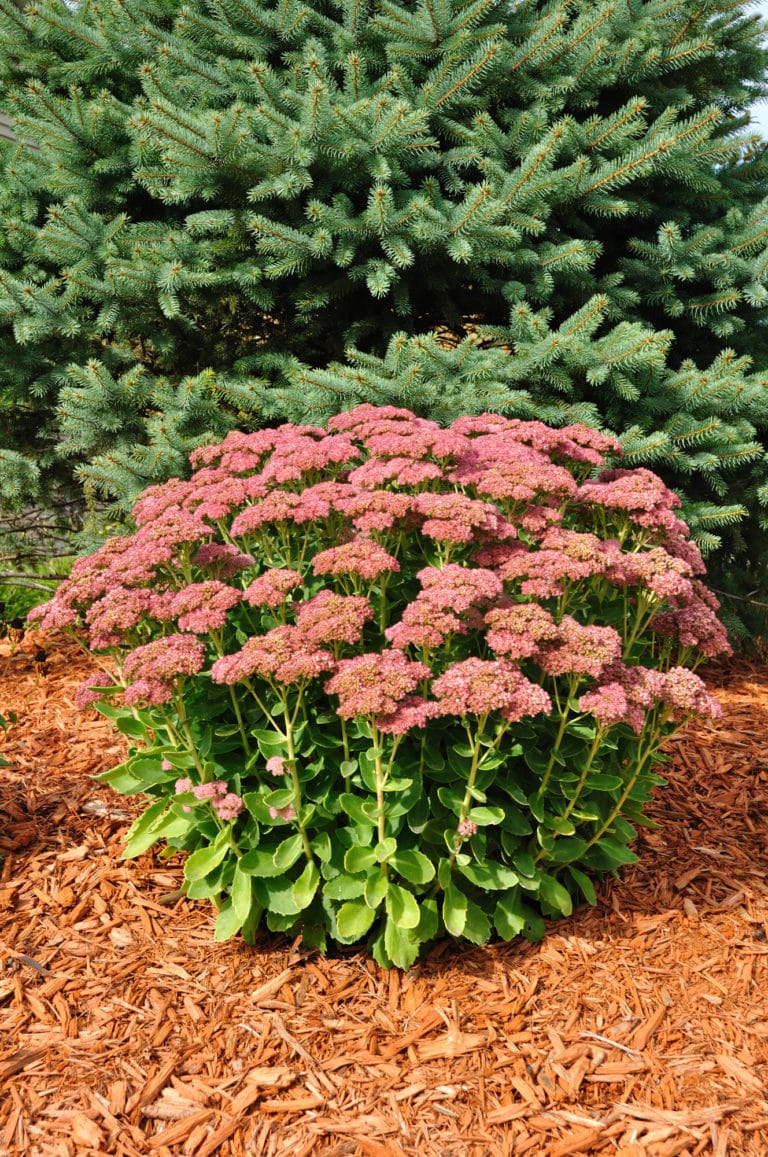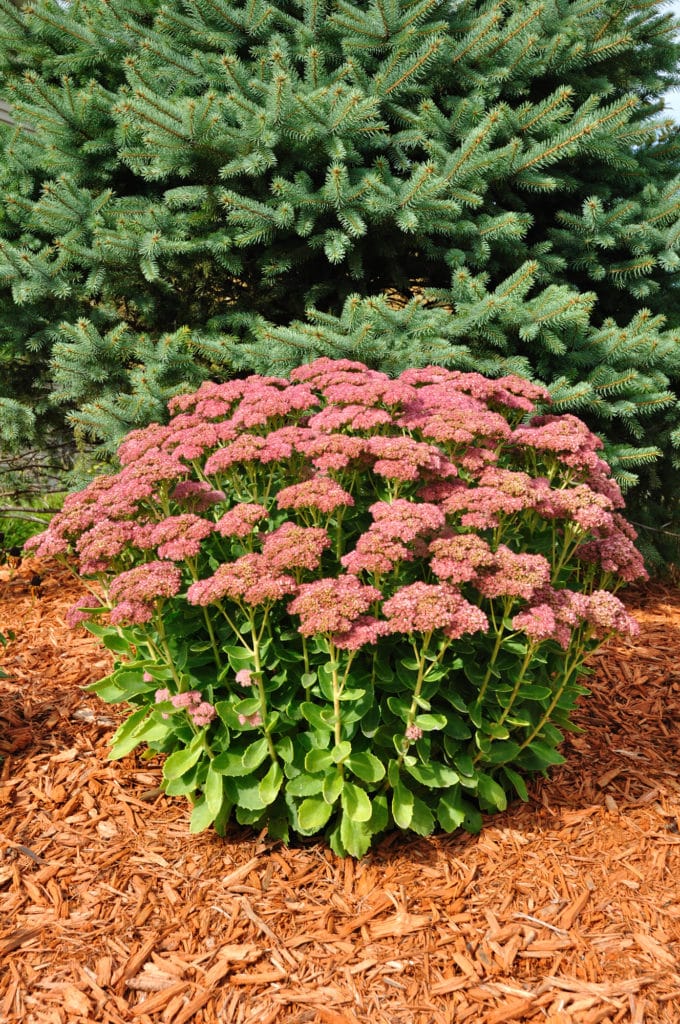 How beautiful is this cluster perennial? It grows up to 2 feet tall and blooms from August to October.
A lover of full sun, the Autumn Fire can tolerate drought conditions and even rocky soil.
Remember to drain the soil well and plant it away from any area of your yard that gets too much shade, as it won't produce healthy flowers if it's not exposed to enough sunlight.
This full sun perennial is a personal favorite- it's bursting with color and is low-maintenance!
The Strawflower blooms from June to early frost and loves to be in direct sunlight and dry to well-drained soils.
10. Musk Mallow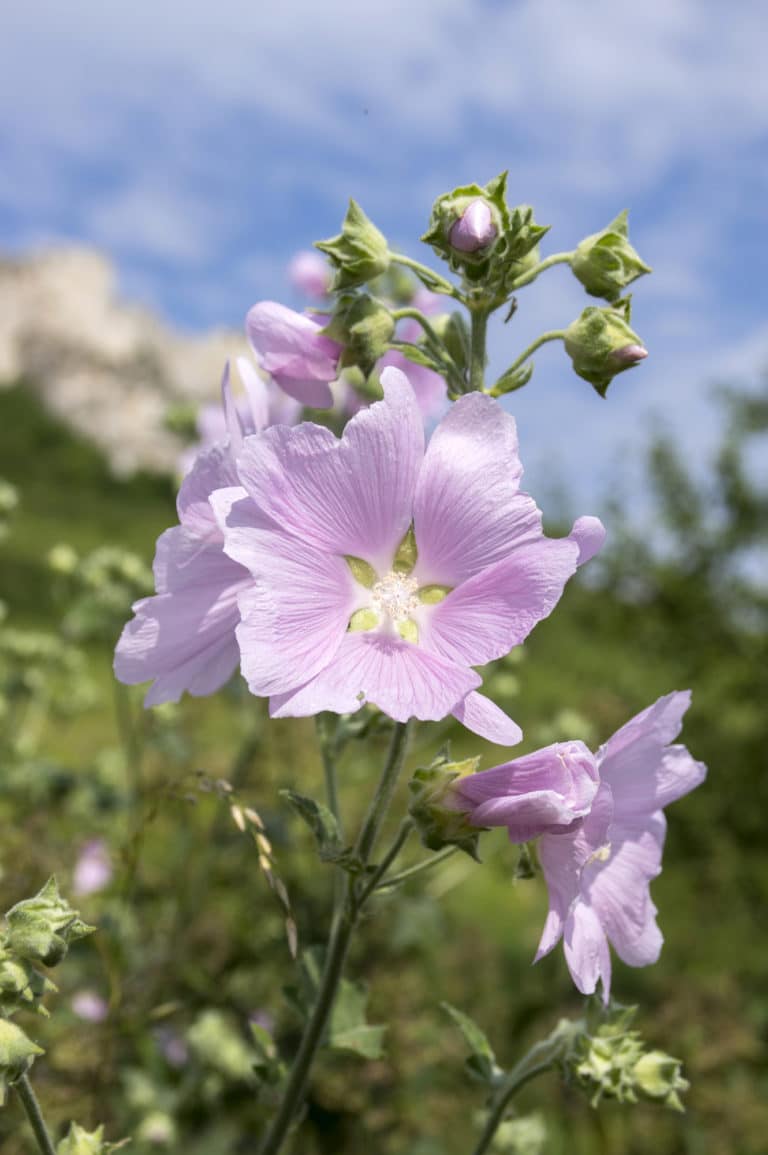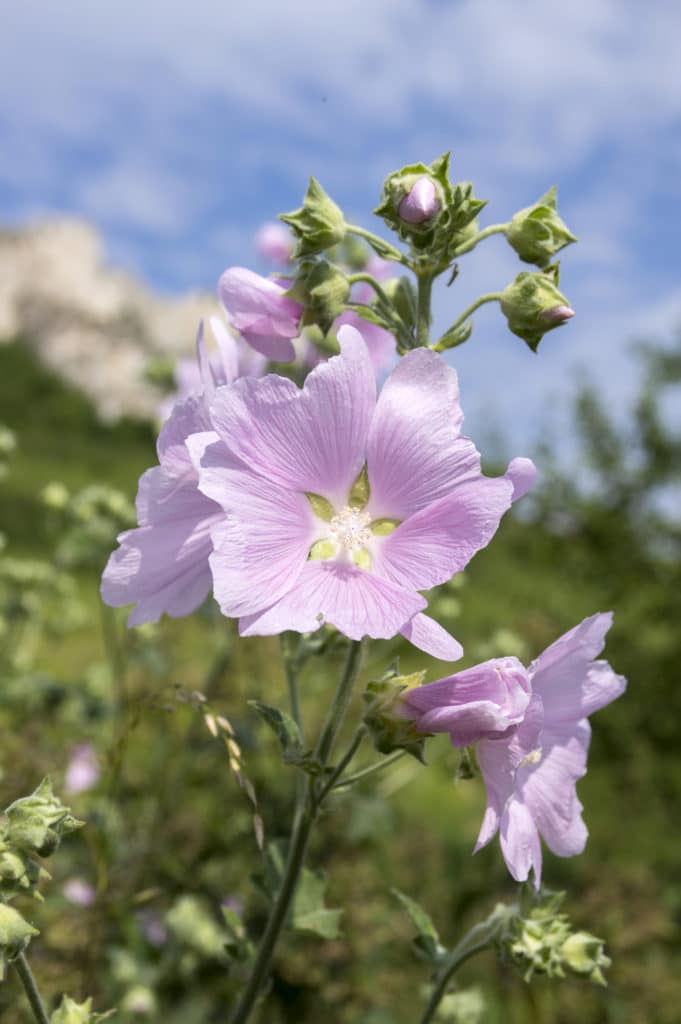 Here's another full sun perennial that will look exotic in your garden. The Musk Mallow blooms from June to frost and is low-maintenance! It grows best in full sun and moist soil.
It also has beautiful foliage that will add vibrant shades of green to your yard.
Plus, its flat pedals are one of the most interesting petal shapes – so plant the Musk Mallow this year if you're drawn to unique looking flowers!
11. Strawflower aka Helichrysum Bracteatum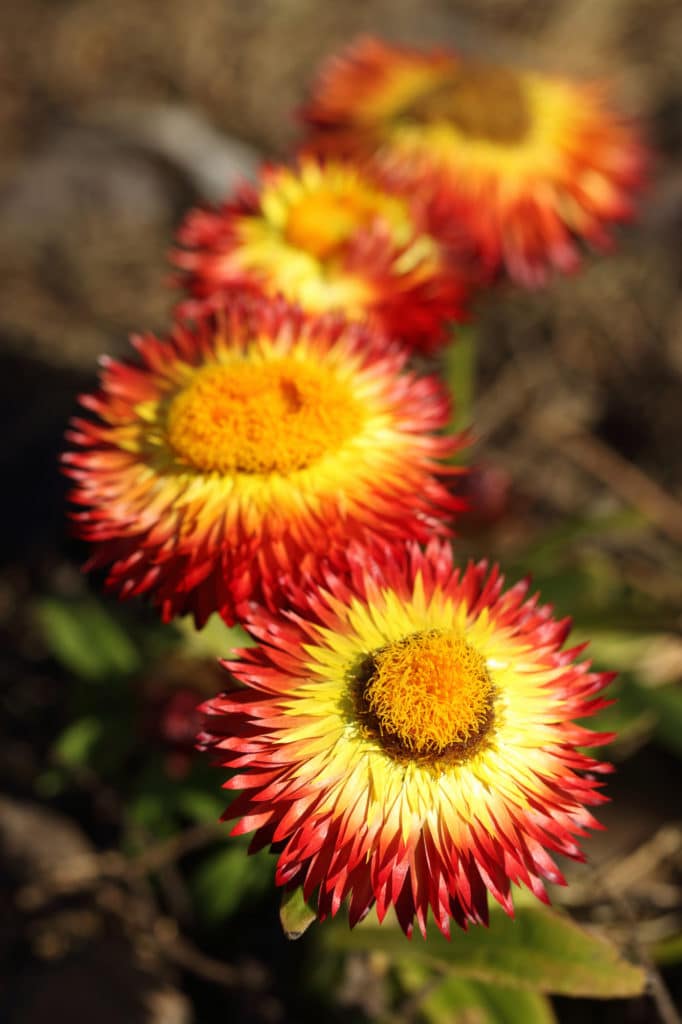 Strawflowers features some of the most interesting flower blooms you can plant in the garden!
The texture of their flower petals coupled with their bright mix of color can really brighten up your yard.

It features a yellow center and comes in a variety of colors including yellow, orange, red, pink, and even white.
12. Butterfly Weed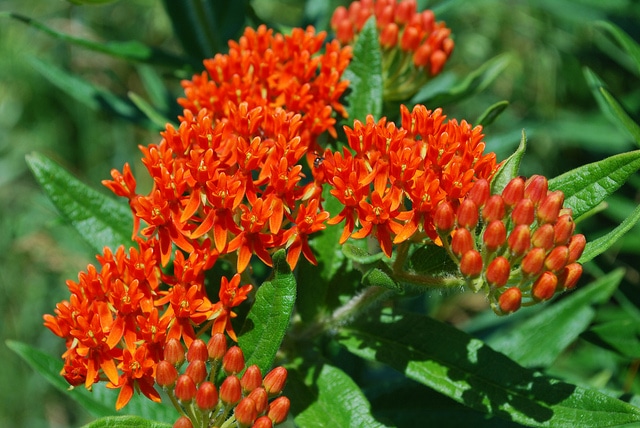 Blooming from June to August, the orange/yellow Butterfly Weed attracts butterflies and bees!
It is also drought-tolerant and can even survive in low-quality soil.
It's one of the most low-maintenance perennials around and it can add an unparalleled shade of orange to your garden.
The plant can take a long time to grow from seed so you may want to visit your local nursery to see if they have a potted Butterfly Weed that you can transfer to your garden.
If you love a garden that attracts beautiful butterflies, then this perennial is for you!
13. Daisies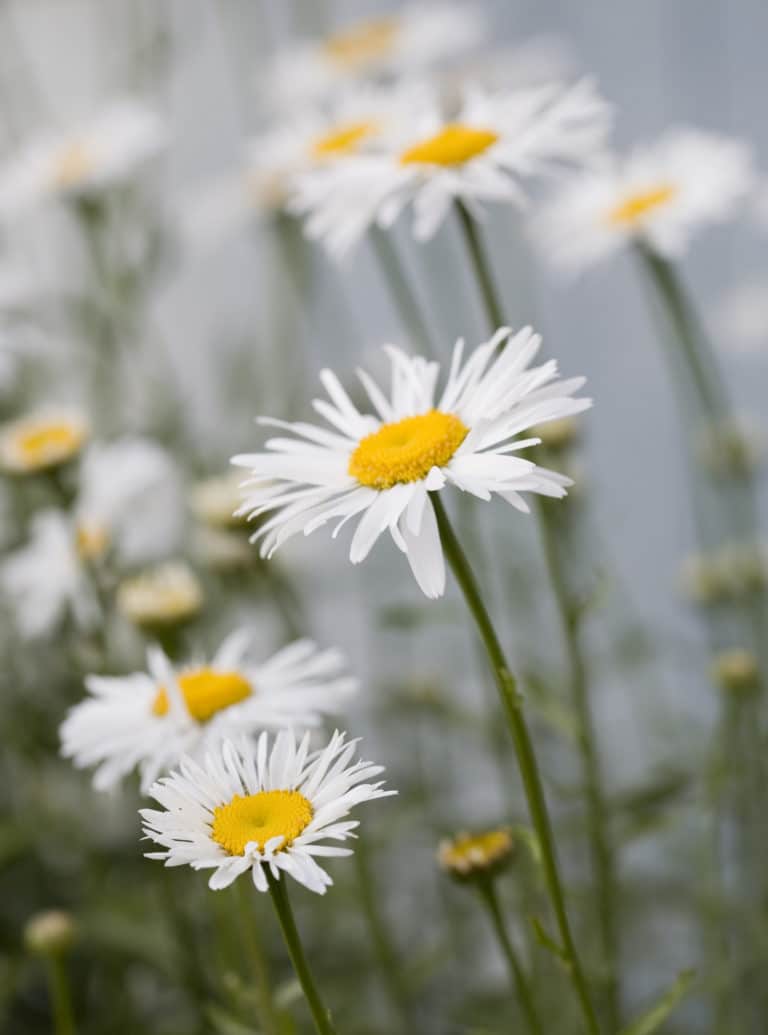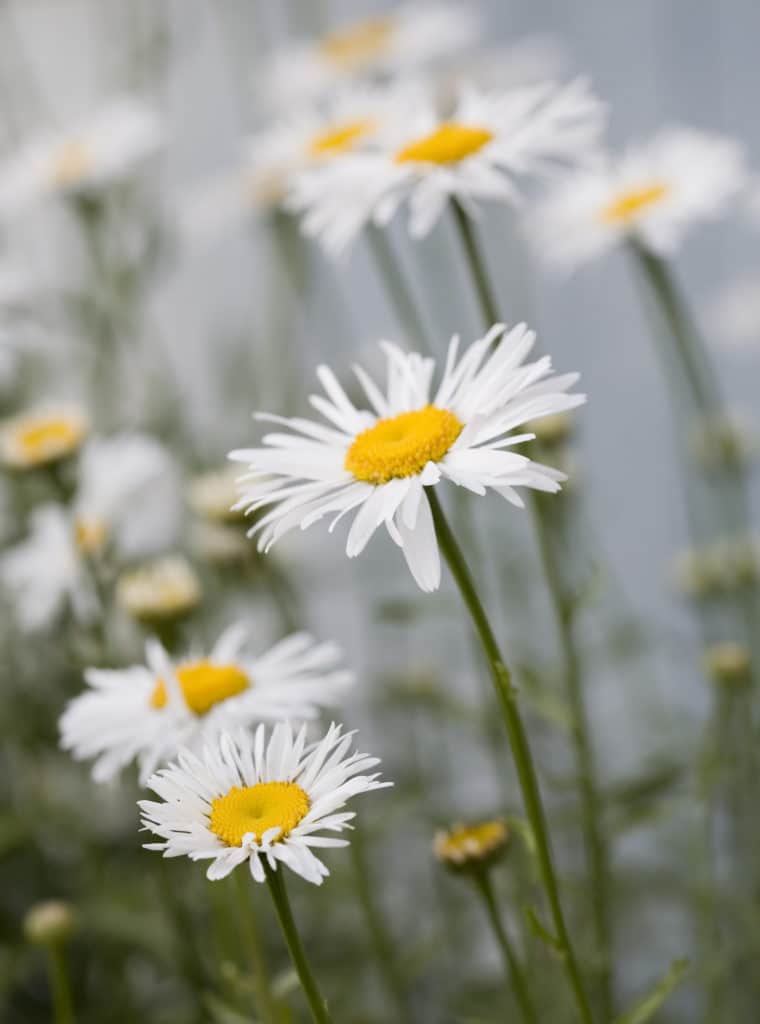 What's a garden without some daisies? They're one of the most recognizable and popular flowers around.
Daisies are extremely low-maintenance, which makes it the perfect flower for gardening newbies.
It's pretty, lively, and thrives in full sun. If you're a gardening beginner and are looking to add a flower bed to your yard, you should try planting some daisies.
They come in a variety of colors and while they are extremely low-maintenance, they provide a large amount of beauty to a garden.
Shasta daisy blooms from June to August, but make sure to remove dead flower heads to prolong its life and vitality!
If provided with the right environment and plenty of direct sunlight, the daisy will bloom for years to come.
14. Daylily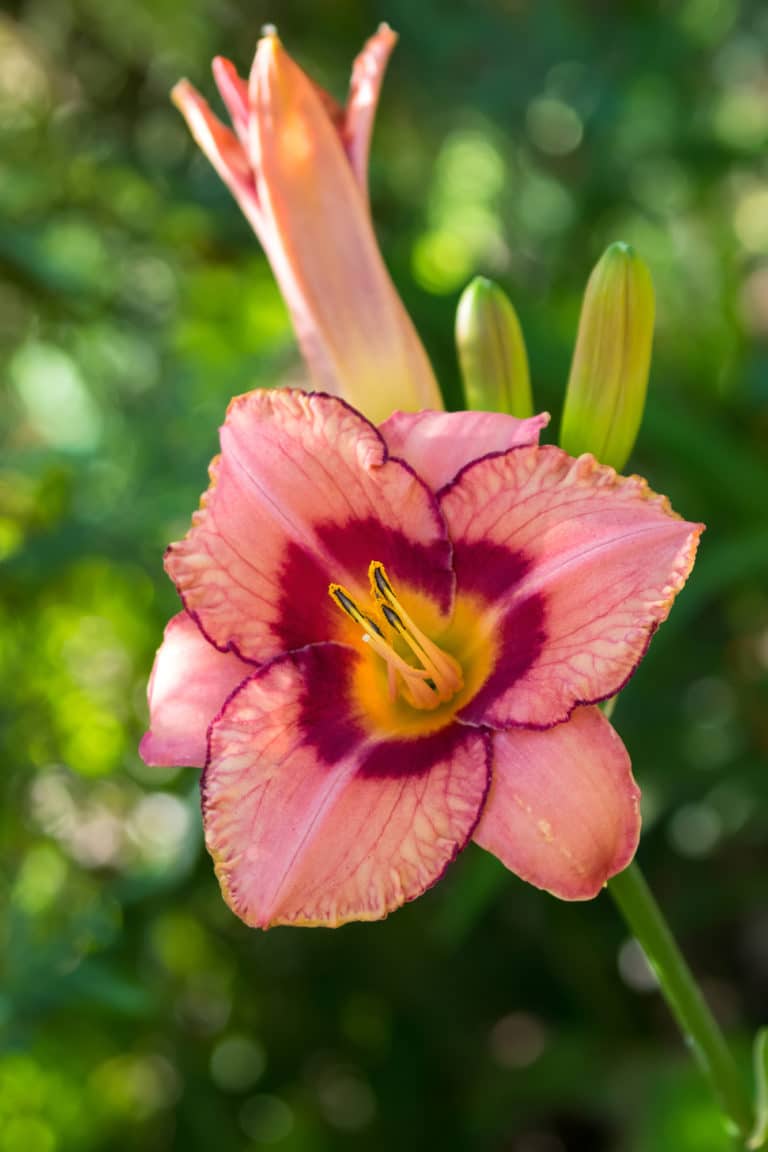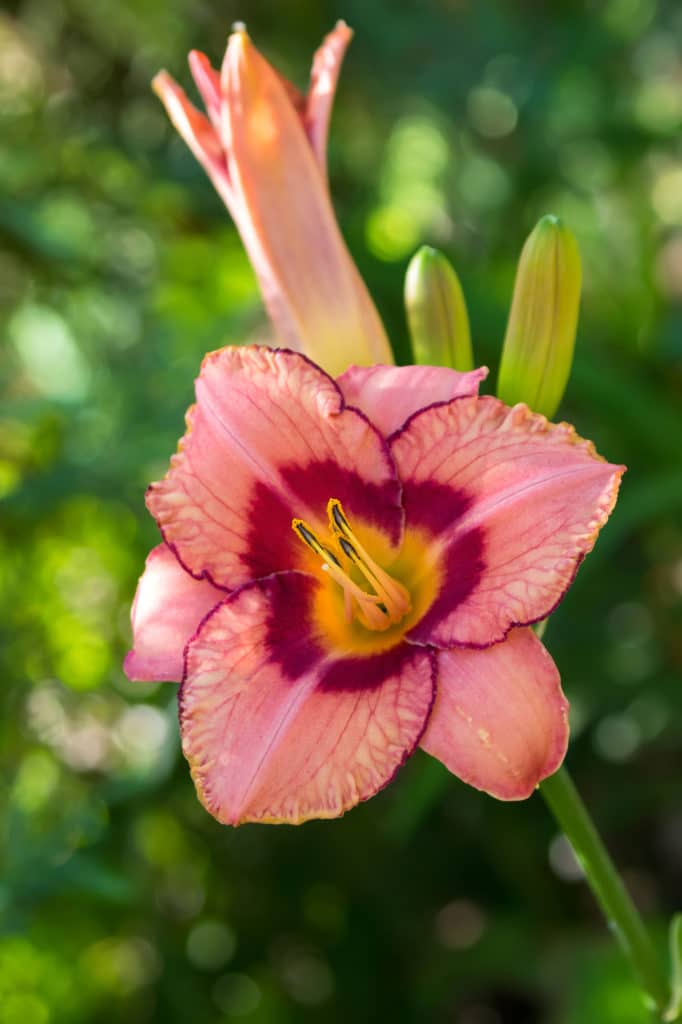 This low-maintenance perennial comes in a variety of colors, color combinations, and shapes – and every one of them is gorgeous.
It does best in full sun and medium-moisture soil.
It blooms from June to July, and its funnel-shaped petals are worth the wait! Daylilies are also tolerant to humidity and rabbits.
15. Evening Primrose aka Oenothera biennis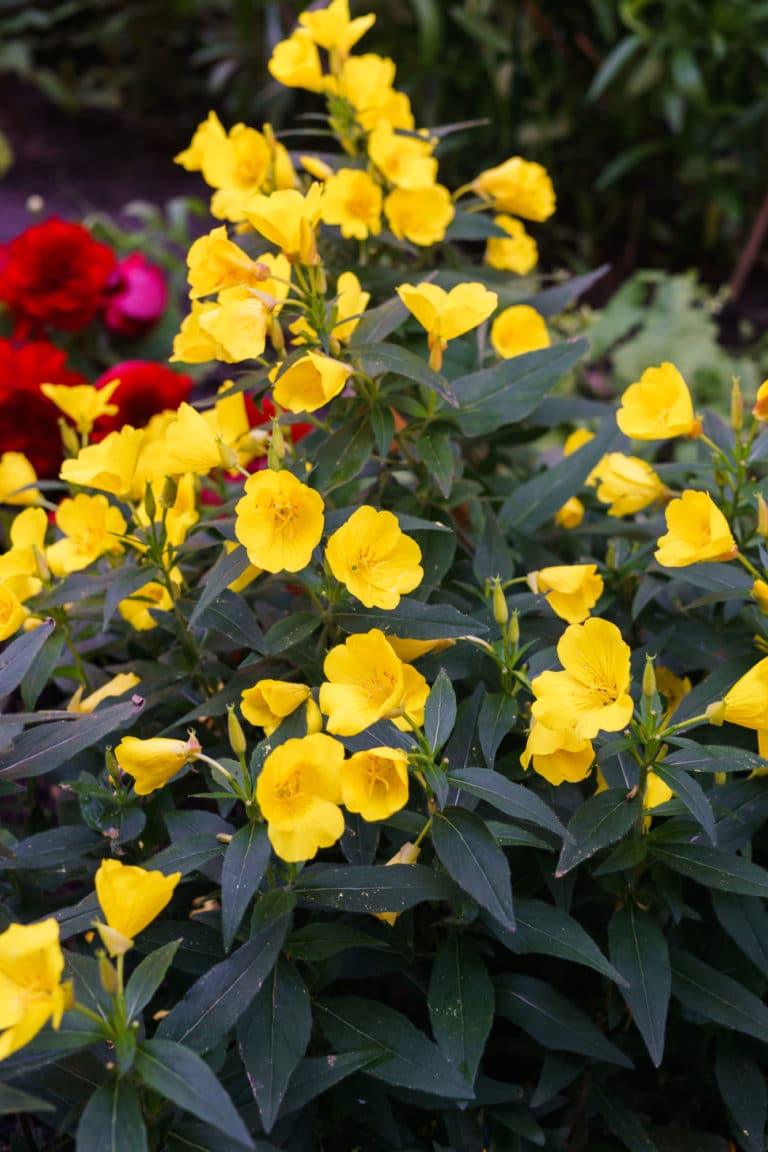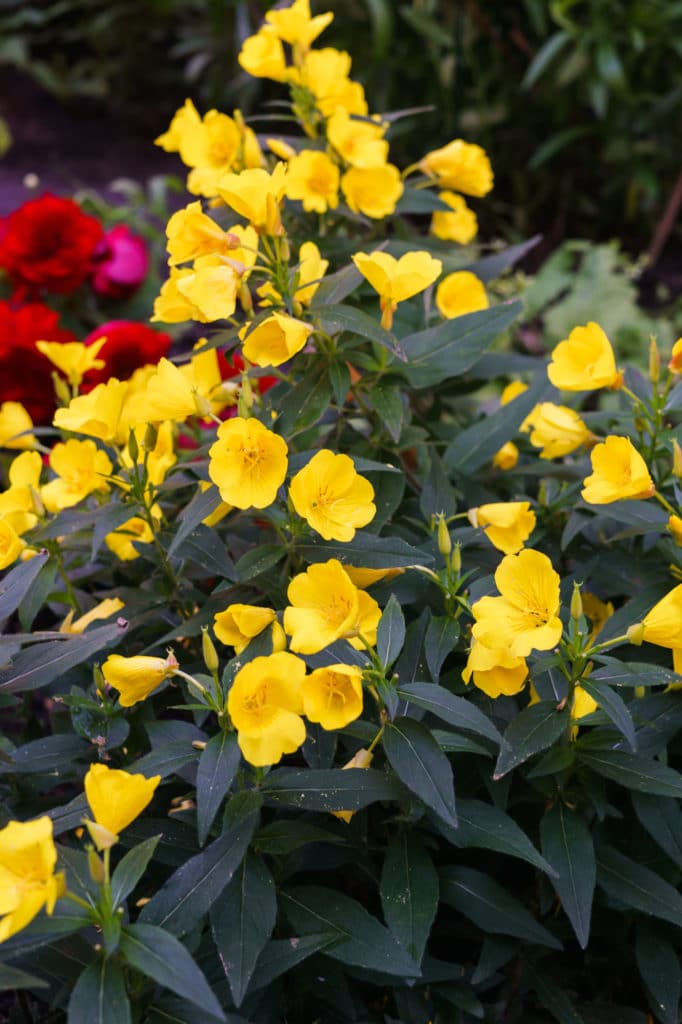 This is one of my favorite perennials because it looks so delicate yet provides a generous amount of color.
The Evening Primrose can beautify even the smallest or plainest of gardens – and with minimal effort, too.
It blooms from June to September and does best in full sun and well-drained soils. It can also grow up to 5 feet tall!
If you crave lovely blooms in your garden throughout the Summer into early Fall, then you should give this low-maintenance perennial a try.
Its flower petals come together in a unique shape, which only adds to its allure and unique quality.
That sums up my list of 15 stunning full-sun perennials. Their gorgeous flowers are sure o adorn your garden and provide it with texture and color for years to come.
Once you plant them in an area that receives full sun, you'll be pleased with the minimal attention these plants need to thrive.
If you're looking for more low-maintenance plants, check out this list.
If you're a fan of fluffy flowers, try adding a lilac bush to your garden – it's another low-maintenance plant that can last for decades.
Or, if you're a big fan of the fragrant-rich lily, this post is for you!
For more on low-maintenance gardening, check out the posts, below! 
How to Grow Lilac Bushes
How to Prune Lilac Bushes
18 Low Maintenance Perennials for a Beautiful Garden 
How to Care for Succulents
How to Water Succulents
How to Care for Echinacea Coneflowers