When I first heard about the bullet journal system, I knew I was on the verge of becoming obsessed with a new hobby.
As a life-long admirer of notebooks and planners, I had always been on the lookout for something that could help improve my productivity and help organize my schedule.
(This post may contain affiliate links).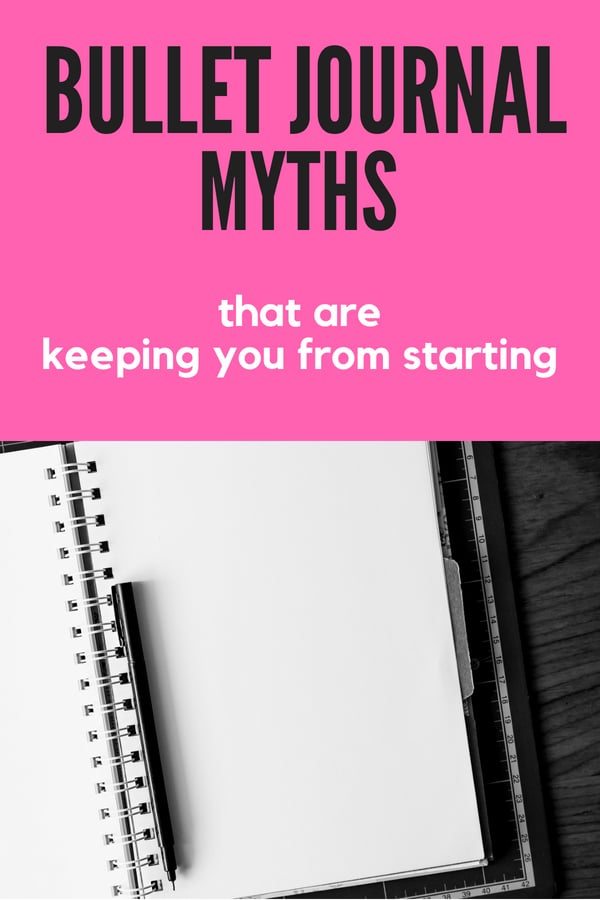 After looking up "#bulletjournal" on Instagram, I began to doubt whether a bullet journal was my best option.
The images I saw were works of art. Image after image, all I saw were intricate drawings and designs that were oozing with talent- talent that I lacked. I let go of my hope that bullet journaling was for me, and I moved on.
I moved in, that is, until a few months later when I just couldn't seem to get away from all the praise the bullet journal system was garnering.
I read nothing but rave reviews about it from all kinds of different people, and people who were minimalists and who shied away from color and detail.
Now, I cannot go a day without using my bullet journal. It keeps me on track and rewards me with a sense of accomplishment when I see just how much I've done.
I often hear people give reasons for why they don't think they can use a bujo, so I decided to dispel the top myths that are stopping people from reaping its benefits.
Let's dive right in! Hopefully, by the end of this post, you'll have some clarity on why you should give it a try or why you should keep using it. 



Common Myths that Stop People from Starting a Bullet Journal



Myth #1. – It's Too Expensive
This myth is so sad to hear because it's simply not true. If you want to start a bullet journal but fear that the supplies are much too costly, let me dispel that thought right now. You DO NOT have to purchase any special supplies in order to start bullet Journaling.
All you need is a notebook -any notebook- and a pen- any pen. I know people who use a simple ruled notebook that they get at the dollar store and a simple pen they already owned.
Yes, many bullet journalists use the Leuchtturm1917 Hardcover Medium Dotted Journal
because it's a high-quality notebook. We go crazy for the thick pages and the dotted lines that help us write in straight lines but aren't restrictive or overbearing.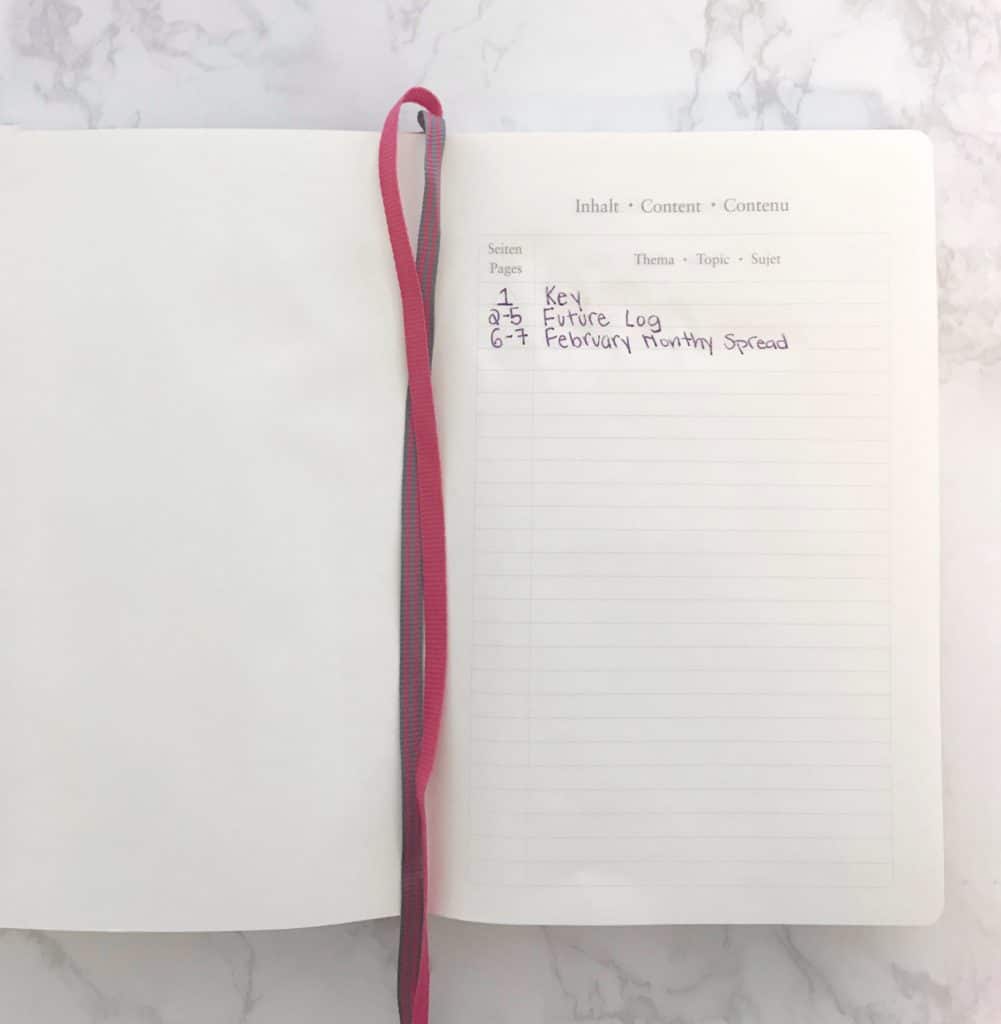 BUT this notebook isn't necessary. You might have assumed that you need expensive supplies because you see these layouts and spreads full of color, washi tape, and perfect designs, but it's not true.
The bullet journal system is meant to be entirely customizable so that it meets your organizational needs. Just give it a try, you'll see. (If you want a special notebook at a decent price, try the Minimalism Art Classic Notebook
is half the price of other popular dotted notebooks and it has amazing reviews on Amazon. Plus, it comes in vibrant colors.)
Myth #2. – You Have To Be An Artist
I know that all those images you've seen on Pinterest and Instagram can be intimidating. It has you thinking that being an artist is a prerequisite to picking up a bullet journal. It isn't.
If you look closer, you'll see that minimalists use bullet journals too, and they love it. I'm one of them. I can't draw very well and I prefer not to spend time drawing in my bullet journal because it doesn't boost productivity for me.
See how simple my daily spread is, below? It's clean, neat, and it gives me enough room to include my gratitude log.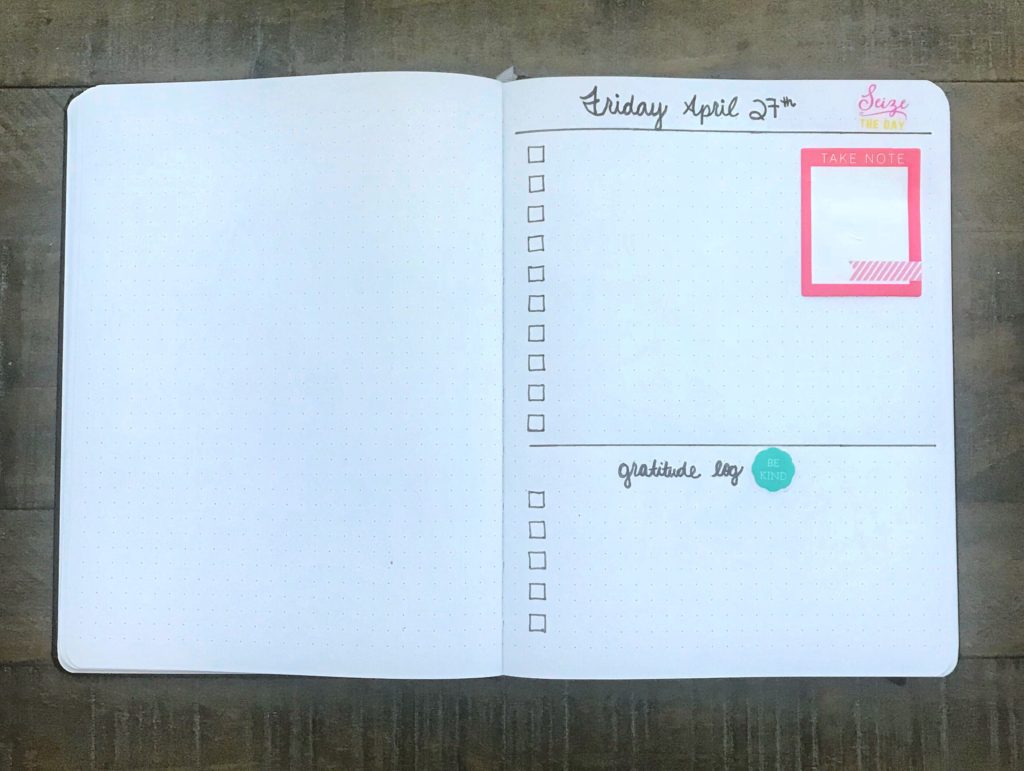 For some people, being artistic does help with productivity. It serves as a creative outlet for them and it gives them an opportunity to get centered, have some quiet time to themselves, and enjoy their hobby.
For lots of people, it's their "me time" and it's what motivates them to come back to their bullet journal day after day.
If you're looking for examples on minimal bullet journal layouts, check out the Instagram profiles below, I think you'll appreciate them.
@pacificnotation
@wolkenmeere
@afineplanner
@abulletandsomelines
If you're not a great artist but you like the idea of a pretty-looking layout or spread, here's what I do. I can't draw BUT I do have an eye for putting together colors and patterns.
This is where my beloved erasable pens
, erasable highlighters
, washi tape
, and stickers
come into play. When I want a more visually appealing spread, I simply head to my supply box and choose the supplies I want to use, and then I start decorating. It's easy, and it's fun!
I usually do this on the weekends and I especially love to do it with my monthly and weekly spreads, as I have more space to work with. You don't need to use expensive supplies for this, either. For instance, lots of people use Crayola Super Tips Markers
to handletter, instead of using the more fancy, specialized brush pens you'll find on the market.

Myth #3. – You Have to Stick to a Particular Layout and System
No, you don't. You should never feel restricted by any system, especially because the bullet journal system is intended to be entirely customizable. If you don't need monthly layouts, don't use them. If weeklies aren't your thing, skip them.
Do you prefer to take each day as it comes? Then a daily spread will serve you well. It 's my favorite aspect of the bullet journal.
Similarly, if you don't feel like creating a "Key" (which contains the symbols that help you identify your tasks and their level of completion) then don't use one!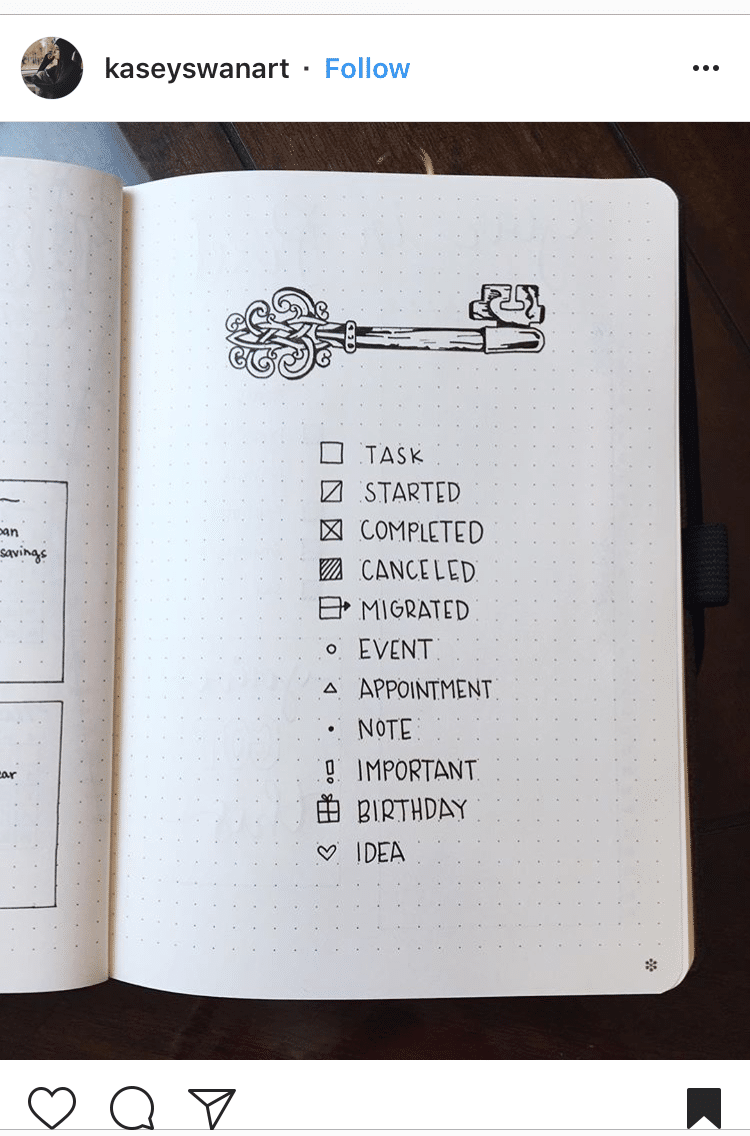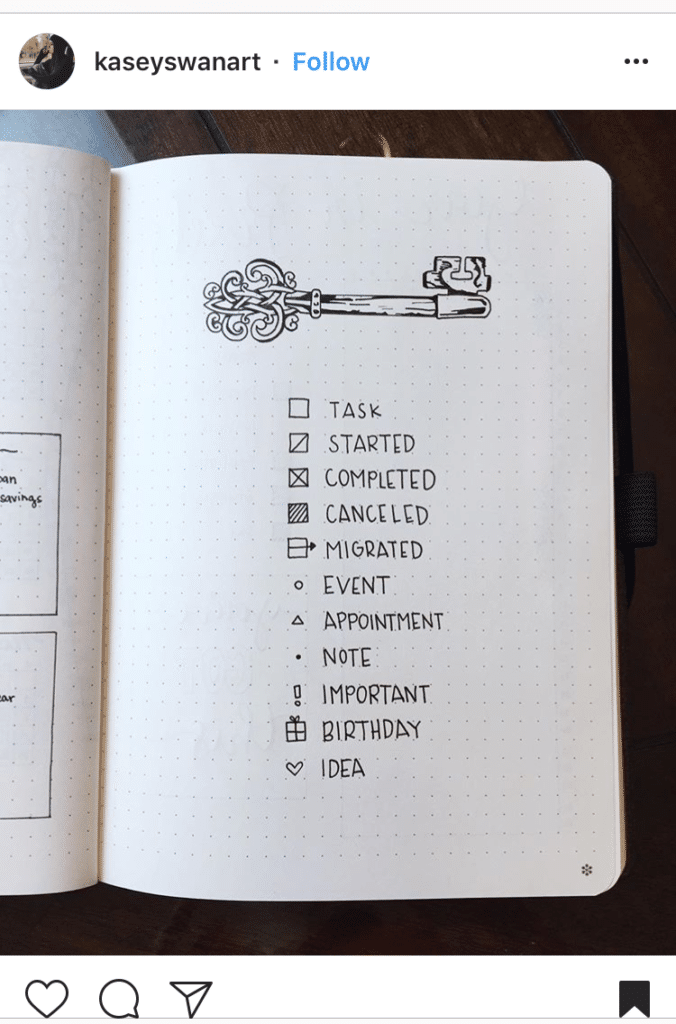 To be honest, I use good old-fashioned boxes and once I complete a task, I simply fill in that box. If I don't finish a task, I just write the task in again on the following day's spread.
Remember, the worst thing you can do is fill yourself with anxiety over strictly following a certain system.  That will eventually exhaust you and keep you from reaping the benefits of a bullet journal.
You don't want that. Take baby steps, experiment, and learn what works for you. That's the secret.


Myth #4. – It's Too Time Consuming

Keeping a bullet journal is as time-consuming as you want it to be. It only takes a few minutes to write down your daily to-dos, time commitments, appointments, and reminders.
You can do this while you're enjoying your morning cup of coffee.
Creating layouts and spreads, habit trackers and collections, doesn't need to take up a lot of your time. Again – your bujo doesn't need to look perfect or decorative. Its main goal is to keep you focused and more productive.
All you need is a few minutes, and those few minutes will pay off ten-fold for you. Soon, you'll reap the benefits of staying so organized.
With that being said, if you're looking for a hobby that you can be creative with and spend some time on, then you can do that, too.
You can spend your time creating spreads that bring out the best of your artistic abilities, and you can use your bullet journal as a vessel to express yourself.
After all, we all have different needs, so do what makes you happy and what keeps you focused.



Myth #5. – Writing Things Down on Paper is Archaic and Isn't Impactful

I have to disagree. In fact, several studies have concluded that manually writing things down with pen and paper is far more effective than keeping a digital planner or not writing anything down at all.
You might think that you have a great memory and that you can remember everything you need to accomplish each day, but with so many distractions in the world, you're bound to get sidetracked. Many a successful person has said that if you have a goal, write it down and watch it come to fruition.
I for one prefer to set myself up for success, which to me includes keeping a bullet journal where I can organize tasks by priority and remind myself of the goals I've set and what I need to do to accomplish them. 
Now that I've shed some light on these myths, I hope you'll give the bullet journal a second chance. I think the more you use it, the better and more comfortable you'll get with it.
If you find that something isn't working for you, by all means, ditch it and create a spread that meets your needs. You are in charge of your own productivity! To get started, check out this post about how to start a bullet journal, as well as this post with a comprehensive list of bullet journal supplies. 
Happy journaling!