If you're on the fence about starting a bullet journal, the benefits outlined below will give you some insight into why people go CRAZY for this organizational notebook.
Before I dove into my first bullet journal, I didn't know that it was so multi-faceted; I was just excited to try out a new planner. If I had known it would help me out as much as it has, I would have started bullet journaling a lot sooner!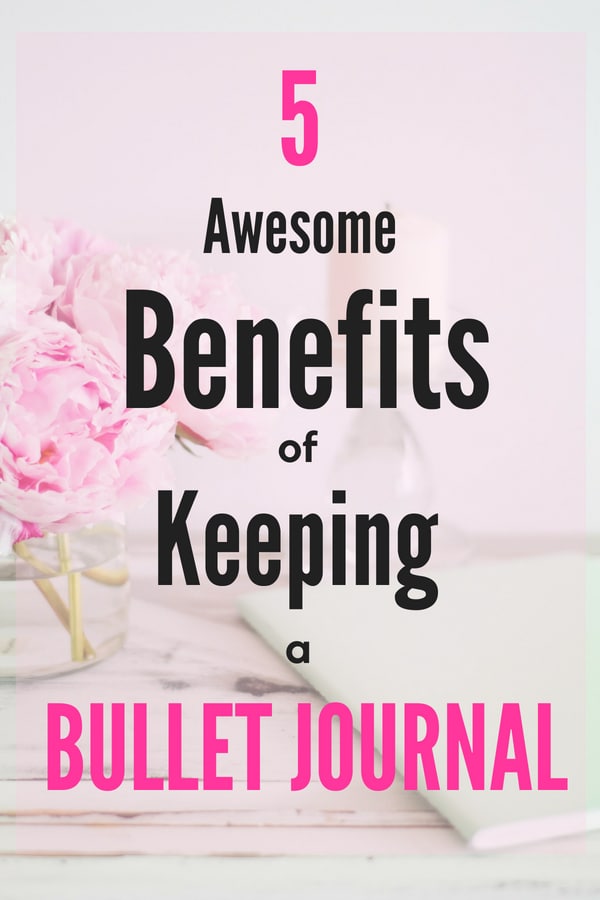 I think the best thing about the bullet journal is that it can be what you want it to be. It could serve as a creative outlet for the artistically inclined, or it can be a clean, neat and simple planner for the straight-forward minimalist.
Hopefully, by the end of this post, you'll understand why the bullet journal system is so special and why it's so beloved by different types of people.
Top Benefits of Keeping a Bullet Journal:
It Will Help Keep Your Schedule Organized
This is the most obvious benefit of starting a bullet journal. 
In the past, I purchased planners because they looked pretty and had unique features, only to be left disappointed because they either didn't provide enough space for me to write down all of my notes, or they wasted valuable space by including compartments that I don't need and never used.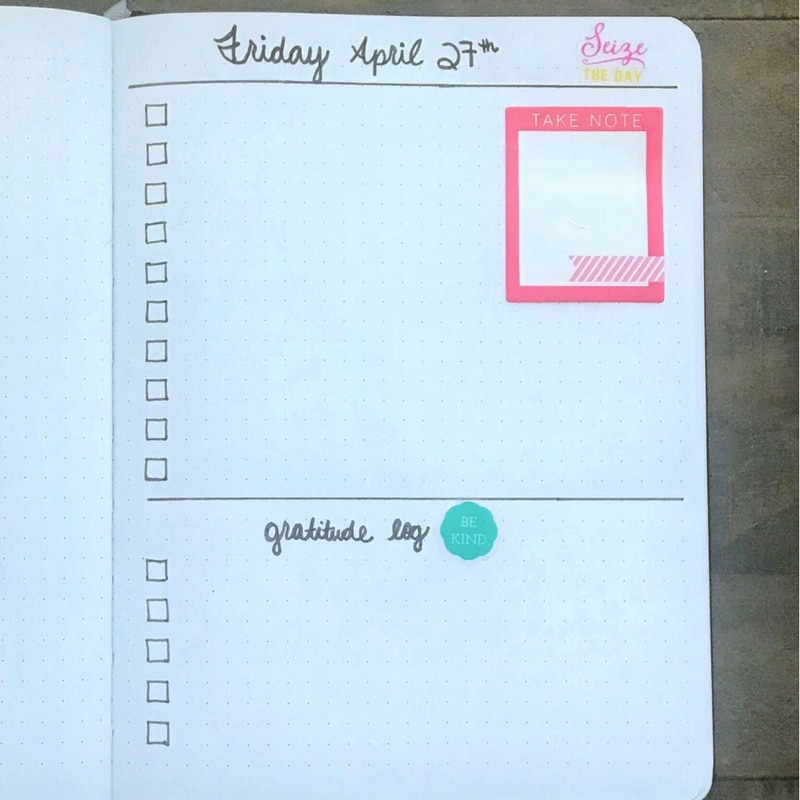 As costly as many planners are, this is just unacceptable! It's also what makes the bullet journal system so valuable.
Bullet journals are meant to be entirely customizable to each individual and their unique planning needs. You can create spreads based on what's useful for you and what your organizational goals are.
While there are quality planners out there, it's unlikely that any of them will have every single thing you need. Additionally, keeping several notebooks for different compartments of your life can be time-consuming, costly, and ineffective.
I'm far more organized now that I keep everything in one notebook. 
A bujo can organize your months, weeks, and days,  and can help you plan for the future. It can also keep track of your water intake, exercise routine, gratitude log, your grocery list, bills, important birthdays, appointments, events, goals, and even your vision board.
Plus, the bullet journal's Index helps you designate a page for all of these things so that you're never left frantically searching for your notes in random spots. (learn more about the Index here).
The benefit of a bujo lies in its ability to organize your entire life.
It can Improve Productivity 
This is my favorite benefit of journaling. I'm far more productive now that I've been using my bullet journal than I ever was without it (and I've had TONS of notebooks and planners!).
I'm still amazed at how simple it is, too. 
The daily spread is what has helped me become more productive. Daily layouts help me prioritize my to-do tasks from most important to least important.
This pushes me to complete my top tasks during the mornings, which is when I have the most energy and brain power.
Instead of wasting precious energy on tasks that aren't getting me closer to my goals, I can actually apply it towards my priorities. 
You can read more about my favorite daily spread here.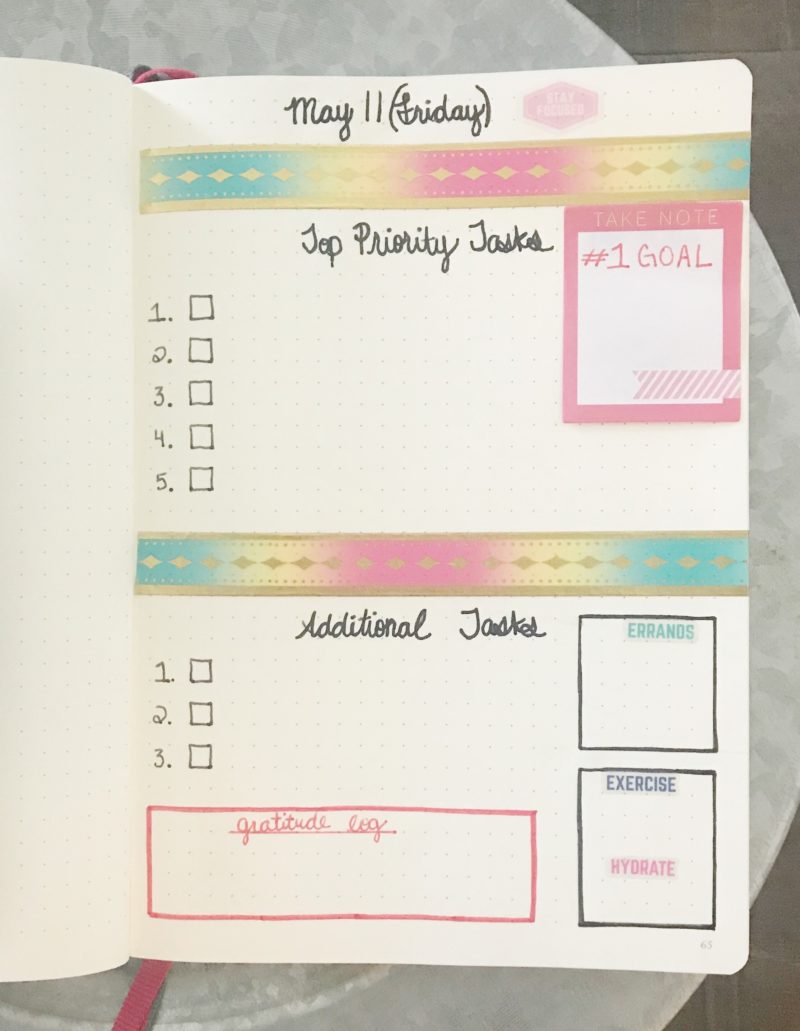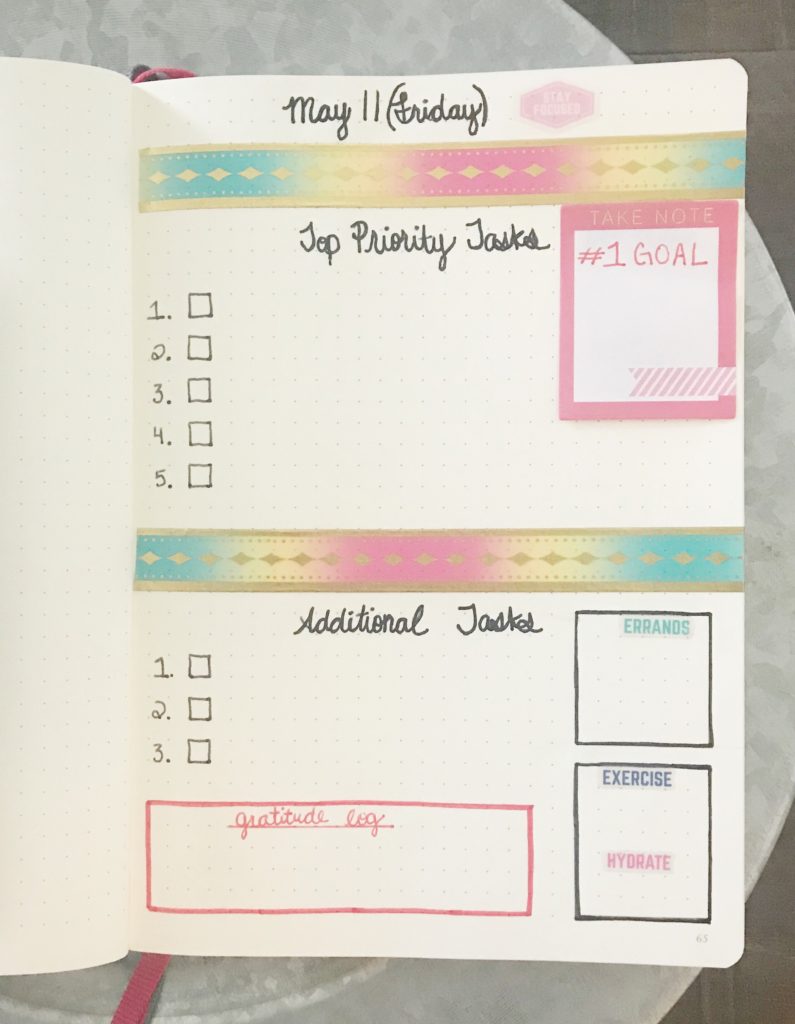 TIP: I used to think I didn't need to write down my to-do list. I was confident that I could remember everything I needed to do without putting those things on paper. I was wrong – I did need help! Odds are you could use the extra help, too. 
Every time I glance at my bullet journal, I'm reminded of what I need to do. Each time I finish a task, I mark it as completed, and I feel a sense of accomplishment, which brings me to the next benefit of keeping a bullet journal: accountability.
It Helps With Accountability 
It's common knowledge that exercising with an accountability partner can push you to stay accountable to your fitness goals. I recommend thinking of your bullet journal as your accountability partner. Take it to work, take it to school, and take it back home with you at the end of the day!
The most important thing is to USE it. Make sure you mark every task as completed because this will give you a sense of accomplishment and it'll motivate you to keep going – trust me.
Think about it this way- don't you enjoy crossing off a task on a to-do list? It's such a satisfying feeling! Now try to do that several times a day and you'll see your motivation shoot up very quickly.
Studies have shown that when you write something down on paper, you give it life and it helps you reach your goals faster. It serves a purpose, which is to remind you of what you need to do, and by when you need to do it. It helps keep you accountable – try it!
It Can Serve as a Creative Outlet
I think we could all use some time to ourselves to be a little artistic, especially in this faced-paced world of ours. If you've ever hopped on Pinterest or Instagram to check out bullet journal spreads, then you already know what I'm talking about when I say creative outlet.
Many bullet journalists are talented artists who they use their journals as outlets for their creativity. 
Who could blame them? It's the perfect canvas. With so many excellent notebooks and supplies out there, it's no wonder that people love creating beautiful layouts and spreads. 
Remember, a bullet journal is meant to be customizable, so create what works for you and what'll keep you motivated and inspired For many people, that means artistic monthly, weekly, and daily spreads.
After all, looking at something beautiful can definitely keep you coming back to it day after day!
If you need examples of what I'm talking about, just take a look at these monthlies.They are exceptionally done and decorated with detail and precision.
If you're looking for more inspiration, check out this list of bullet journal Instagram accounts. You're bound to find a profile you love and can emulate.
It Can Give You Peace of Mind
If you think that having your schedule organized won't give you peace of mind, I think you're in for a wonderful surprise. Having your notes, tasks, and schedule all in one place can make you feel more prepared and equipped to face the day. It'll make your life feel less chaotic!
I myself feel more at peace knowing that my schedule is planned out and that I've written my tasks down on paper. Keeping a bullet journal and customizing it to my unique organizational needs definitely helps me feel calm and collected.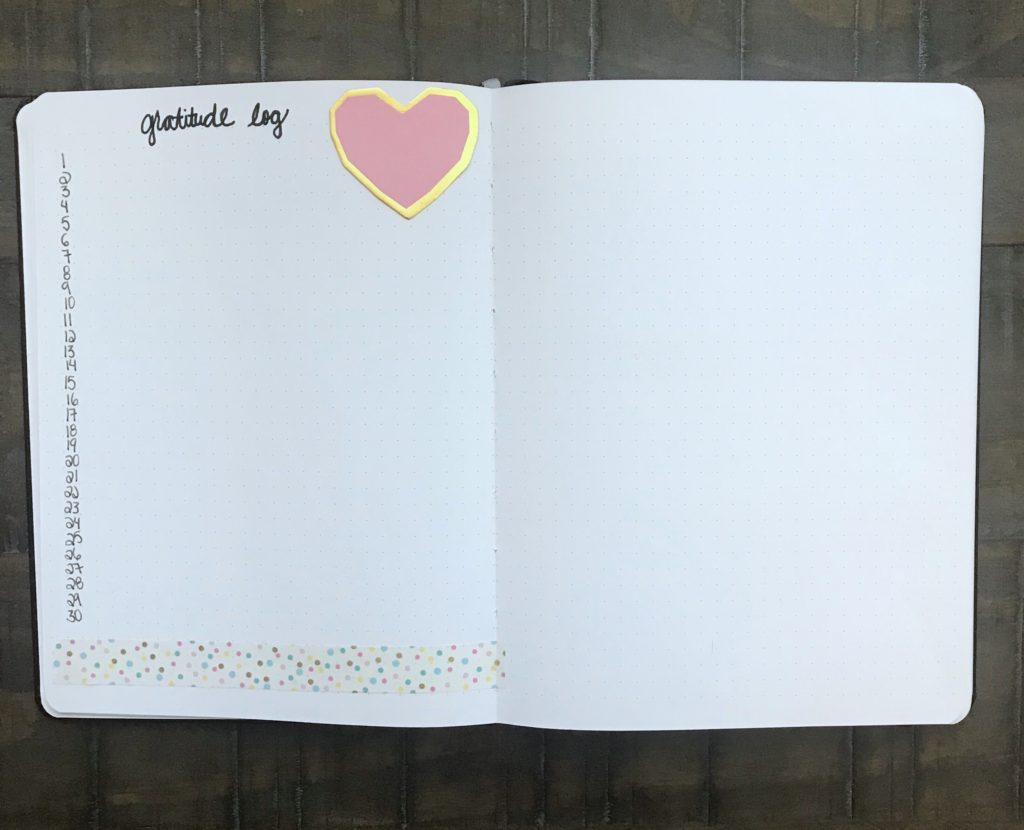 There's also something romantic about the idea of keeping a notebook instead of a digital planner – it's like an ode to a different time when things were simple and less hurried.
Plus, studies have shown that writing your goals down on paper is far more effective than typing them away on your phone or laptop. Like they say, write your dreams down on paper and watch them come true. 
Your brain reacts differently when you hand write something, as opposed to when you type it on a machine. I'm sure it's much more complicated than this, but that's as much explanation as I need to keep journaling!
If you're ready to start your first bullet journal, read this informative post that'll take you step-by-step. After that, you can head to this post to check out a comprehensive list of the most popular bullet journal supplies.
I also recommend following a few bullet journalists on Instagram for layout and spread ideas. 
You can also check out these weekly layouts, monthly spreads, and for daily spreads for a better understanding of how different people create their own customized journal. 
Happy Journaling!