Join my email list and receive FREE access to my Resource Library. The library contains free printables, growing guides, cheat sheets, garden planners, and beautiful wall art.

FREE FOR SUBSCRIBERS
This Resource Library was created as a thank you to my email subscribers. My email newsletter is published twice a month and gets delivered straight to your inbox. It contains helpful gardening tips and updates on new content I think you'll find useful.
Everything in the library is intended to make you a better gardener and make growing a garden easier and more convenient. Freebies such as the garden cheat sheets are perfect for printing out and putting into a binder for easy access to tips and reminders while tending to your garden.

Planning your dream vegetable, fruit, herb, or flower garden is made easier with free seed planners, seed organizers, and calendars such as those shown below.
Get organized by writing down the plants you'd like to grow on your Plant Wishlist, and keep track of the seeds you purchase so you can remember their variety and which seed company they came from. 

Aside from printing out freebies that will help you keep your gardening tasks organized, don't forget to fill your house and yard with printable wall art that will inspire and remind you that gardening is worth the effort!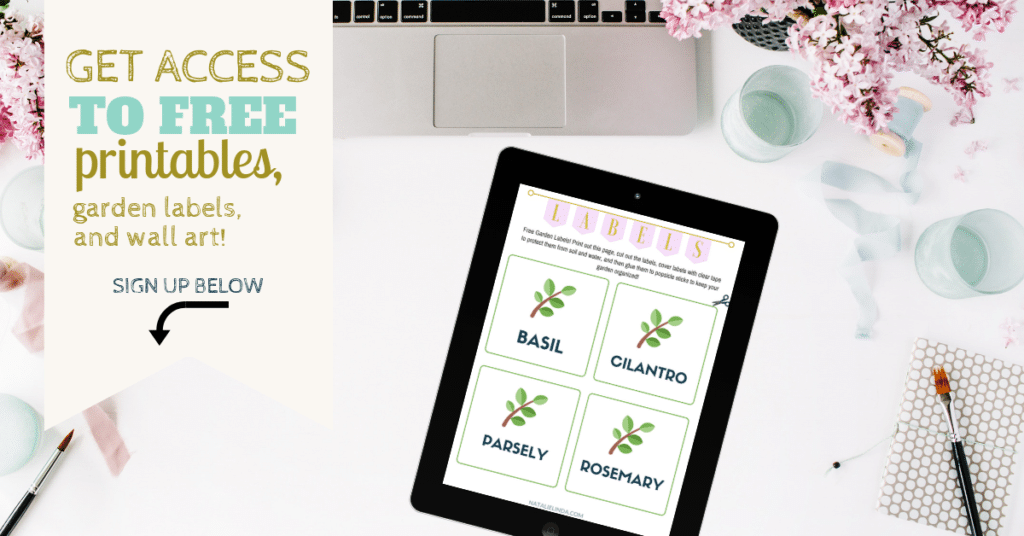 CURRENT SUBSCRIBERS:
Already a subscriber? I include the password to my Freebie Garden Library at the bottom of every email newsletter I send. To get access, simply click here and enter the password!